Game Informer now third largest magazine in US
Circulation jumps 37 per cent thanks to PowerUp Rewards Pro card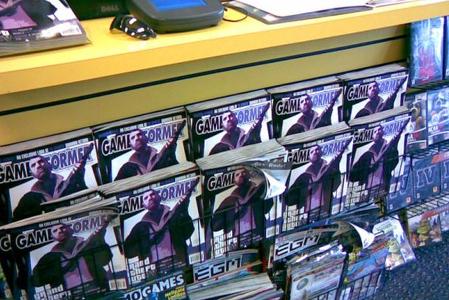 The GameStop publication Game Informer has boosted its circulation by 37 per cent on last year, making it the third biggest magazine in the United States.
Circulation now stands at 8.2 million copies, pushing it ahead of Better Homes And Gardens, Reader's Digest and Good Housekeeping. Overall American magazine circulations fell by 0.1 per cent for most recent six month period.
"Game Informer's growth in circulation reflects a culmination of the popularity of video games, Game Informer's partnership with the successful GameStop PowerUp Rewards program, and last but not least, a high-in-quality 21-year publication that tries not to miss a beat," associate publisher Rob Borm, told Bloomberg.
The PowerUp Rewards Pro card offers discounts at Gamestop stores, and while usually $14.99, is free to Game Informer subscribers.
"That's been the biggest driver for the increase in subscribers," added Michael Pachter.
"All of a sudden people who actively use game players and shop at the store have an incentive to subscribe to the magazine."