EA taking FIFA hacking "very seriously" this year
FIFA 13 should be safe from the hacks that affected FIFA 12 Ultimate Team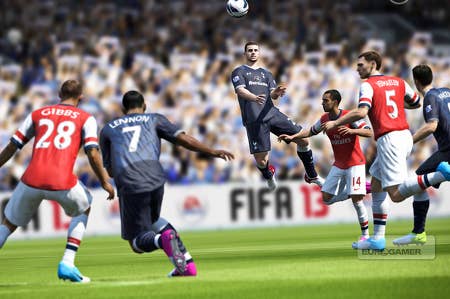 Electronic Arts has pledged that this year's FIFA will be safe from the hacking spree that came to categorize FIFA 12 Ultimate Team. EA Games president Frank Gibeau told Joystiq that the company has learned from last year and is putting up "a lot of resources" to prevent hacks geared towards this year's DLC.
"We learned a lot from the experience. A lot of companies are suffering from this right now. There's a lot of sophisticated hacking happening in the gaming industry and it's a continuous battle," said Gibeau.
"We take it very seriously, put a lot of resources on it. The learning from the FIFA example last year has been incorporated this year. There's some incremental and additional things. I don't want to get too detailed because I don't want to tip our hand. Rest assured, we take it very seriously."
EA hired an employee from Microsoft to add extra security measures, but Gibeau realized that additional security can only do so much against dedicated hackers.
"You're never going to win this battle," said Gibeau, recognizing the company can only go so far. "The moment you declare victory, somebody will walk in and show you didn't. So you have to continuously stay on top of it and, most importantly, keep account integrity the first and foremost issue."