EA signs deals with Spurs
Three year deal with UK football club for FIFA publisher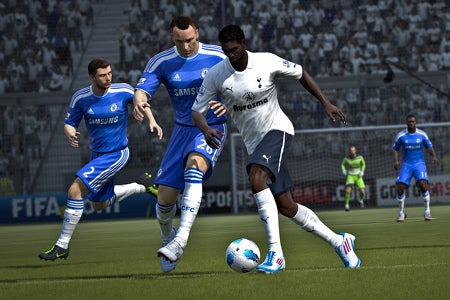 EA has signed a three year deal with London football club Tottenham Hotspur, making EA Sports the official video Game partner of the English Premier League.
"Over the course of the past few years we've seen the international profile of the club rise significantly, especially across key markets in Asia and North America," said chairman of the football club Daniel Levy.
"We are delighted to have the opportunity to partner with EA Sports, one of the world's leading entertainment brands, and provide them with the opportunity to reach our global fan base."
The deal will see Spurs players digitally scanned for future FIFA titles, new initiatives aimed at the club's fans, and an EA Sports station set up at the team's home ground for fans to get hands on with games. Spurs will also take part in a three match pre-season tour later this month, and compete with LA Galaxy and New York Red Bulls.
"We are extremely excited to join a world class football club like Tottenham Hotspur as an Official Club Partner," added Matt Bilbey, SVP and GM of Football at EA Sports.
"This is an opportunity for us to create a deeper connection with their passionate, global fan base, and use our game as a platform to engage Spurs supporters all season long."
EA Sports already has partnership deals with Arsenal, Aston Villa, Chelsea, Everton, Fulham, Newcastle, and Manchester City.