EA signs branding deal for Sims Social
Unilever collaboration a first for the publisher, brands will appear in popular game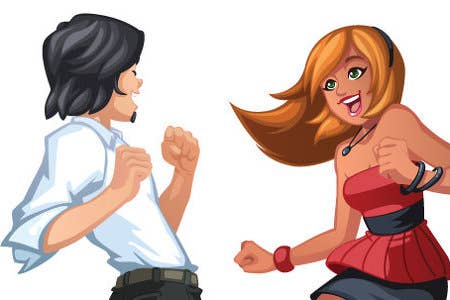 Sims Social players can expect to see Unilever brands appearing in the game, as EA has signed a new year long deal with the multinational company.
"What a great kick off to a year-long, multi-brand relationship between Unilever and EA," said SVP of global media solutions Dave Madden.
"In just a two week period, over one million The Sims Social players redeemed the Dove Hair Spa virtual items in their games. It's a powerful combination of the right game, the right audience and the right gaming platform showing the success that real-world brands can have reaching highly-engaged players."
Unilever is the company behind brands like Pot Noodle, Dove and Domestos. Players might have already noticed the virtual Dove Hair Spa appearing in the game, which gives players rewards for using Dove products. There will also be special quests tied around the products, as well as branded in-game items.
Other brands planned to make a cameo include Cornetto and Magnum ice-creams.
"As the second biggest advertiser in the world and No. 1 in developing and emerging markets, Unilever takes great pride in our pioneering media efforts," added Unilever's Luis Di-Como.
"We are always looking for new opportunities and innovative ways to engage with our consumers. That's why we build partnerships that go beyond so-called 'traditional communication.' Integrating our brands into popular EA social games like The Sims Social allows us to reach our consumers in a more meaningful and impactful way - where they can have fun and spend time with our brands, thereby creating a deeper emotional connection and loyalty with our brands."
While the multiple brand approach might be a first EA, The Sims Social has seen branding from the start, with players encouraged to drink Dunkin' Donuts coffee and relax on Dunkin' Donuts sun loungers.