EA promotes Maxis' Lucy Bradshaw to SVP
Form 3 filing reveals new title for executive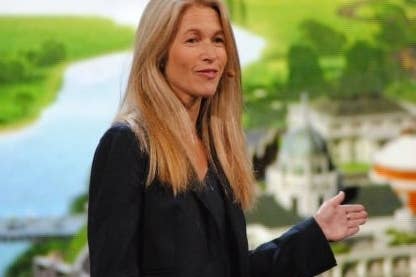 Lucy Bradshaw, previously general manager of Maxis at EA, has been promoted to a senior vice president at the corporation. She will retain her responsibilities at the Sims studio whilst moving up the corporate chain.
Part of the recent executive shake up at the company, which has included the promotion of Sports head Andrew Wilson to CEO and DICE boss Patrick Soderlund to Sports head, the move sees Bradshaw reporting directly to Wilson.
EA has yet to publicly confirm the move, but a form 3 filing unearthed by GameInformer includes Bradshaw's new job title.