EA leads publishers for engagement on Xbox and PlayStation
Ampere Analysis reports that FIFA 23 maker accounts for more than 16% of monthly active users on the platforms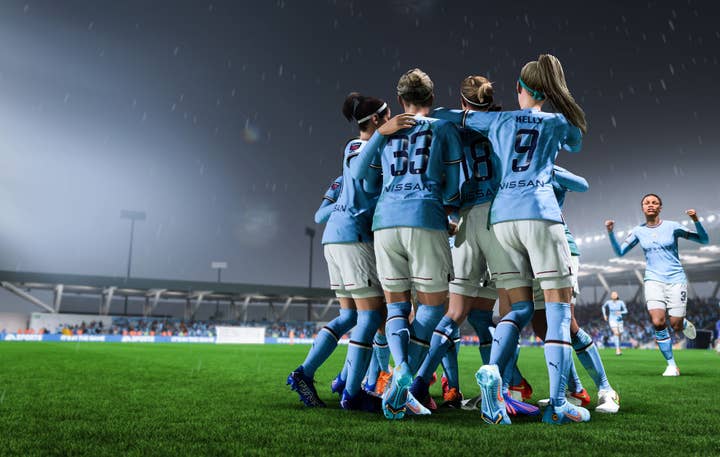 Sign up for the GI Daily here to get the biggest news straight to your inbox
Ampere Analysis has determined that EA was the top publisher for monthly active users (MAUs) on Xbox and PlayStation consoles from September 2022 through January 2023.
The data and analytics firm today released the results of its engagement tracking over that period, showing the MAU share of the top seven publishers over that span.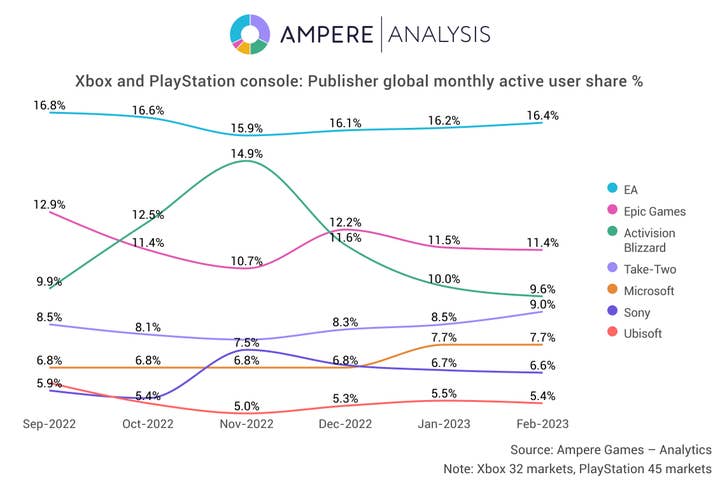 Activision Blizzard's engagement bump on that graph coincides with the November 2022 release of Call of Duty: Modern Warfare 2, while Sony's bump in the same month lines up with the launch of God of War: Ragnarok.
Ampere Analysis research director Piers Harding-Rolls said, "EA's consistency in delivering active user share across consoles is commendable. While Fortnite remains the title to beat, EA's extensive catalogue puts it in a strong position across Xbox and PlayStation."
As for specific games, Ampere said FIFA 23 led all titles in engagement, with users playing on 35% of days for the month of February. Final Fantasy 14 came in second with user engagement on 31% of days and Genshin Impact was third with 30%.