DOTA 2 confirmed as free-to-play
Valve insists the game will be free-to-play, not pay-to-win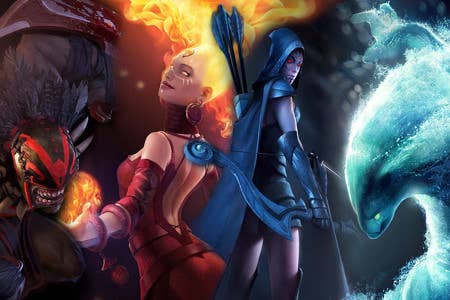 Valve has announced that its upcoming title, Dota 2, will be free-to-play. The company has also opened the Dota Store in preparation for the game's full launch, which allows players to purchase cosmetic items for their Dota experience. In the announcement for the in-game store and the game's official FAQ, Valve is insistent that players will not have to pay-to-win. Heroes are free and other items will be cosmetic.
"All of the heroes will be available free of charge. We believe restricting player access to heroes could be destructive to game design, so it's something we plan to avoid," says Valve.
"Players who don't want to buy things from the Dota 2 Store will be able to earn them in a variety of ways, such as by simply playing the game, increasing their Battle Level, or by trading with other players," the FAQ adds. "All the items in the store are cosmetic, and don't affect gameplay."
"The opening of the Dota Store is a big part of our final push to launch," said IceFrog, design lead on Dota 2. "With support for the Steam Workshop, the majority of the items made available on day one were created and being sold by members of the community. By making the game Free to Play, we hope to give gamers the ability to decide how - and how much - they want to invest in the game."
Valve plans to launch the full game later this year and will host the International Dota 2 Championships 2012 in Seattle, WA later this summer.