Dixons reports 3% YoY fall in sales
But UK and Ireland shows 8 per cent rise in final quarter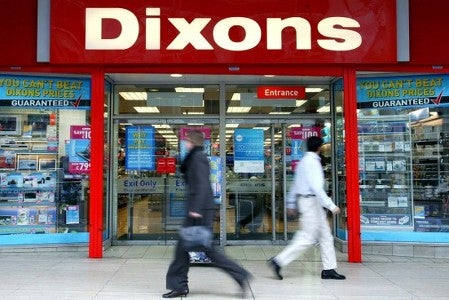 Dixons Retail, parent company of Currys, PC World and Dixons, showed a 3 per cent year on year drop in sales for the financial year ending April 28.
Sales for Q4 for the group actually managed a 5 per cent rise compared with last year, with the UK and Ireland market showing an 8 per cent improvement, while the company expected underlying profit before tax to be around £65 million to £70 million.
"Our overall Group performance across the year has been slightly better than we anticipated," said chief executive Sebastian James.
"We are confident that we will deliver a multi-channel business that is sustainable in a world where consumer shopping behaviours are constantly evolving."
The report also revealed that online sales made up 18 per cent of the groups sales.
"The consumer environment remains uncertain in many of our markets and we continue to plan cautiously and manage costs aggressively. Overall, though, our business is in a strong position for the year ahead."