Developers can now set their own Steam sales
Valve gives devs control over timing, duration and discounts in sales of their games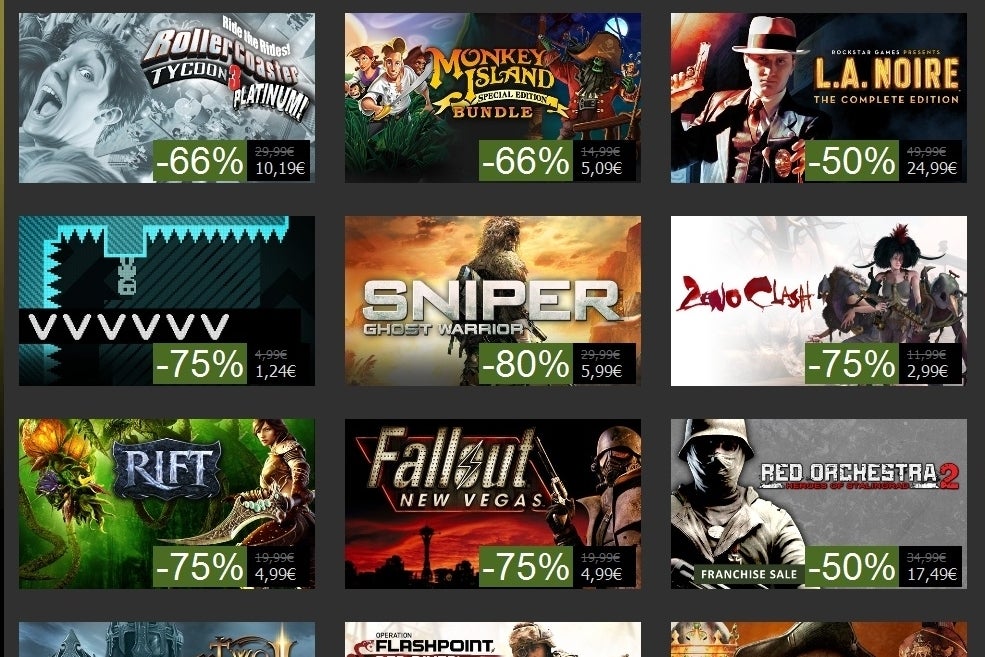 Steam will allow developers to design sales for their own games, with complete freedom to set prices and duration.
The change was initially published to Steam's private developer forums, but was ultimately leaked by a Reddit user known as "Sharkiller."
The new Steamworks tools cover both fixed weeklong promotions, which developers can decide to join and then set a percentage discount, and custom promotions, where the price and duration can be decided up to a two-week maximum. Prior to this change, pricing in Steam sales was worked out in collaboration with Valve.
"As with the addition of a 'Recently Updated' section to Steam, this is another effort to shorten the distance between developers and customers," Valve's Alden Kroll said in a statement issued to Ars Technica.
"This new Steamworks tool allows developers to configure discounts for their own products, on their own schedules. They can define custom sale periods or opt in to regularly scheduled sales. This will enable developers to better coordinate their promotions with events, announcements, or major updates they are planning for their products."
While there have been arguments both for and against the short, deeply discounted sales on Valve's digital distribution platform, from a consumer perspective they have been instrumental in allowing Steam to become such a force in retail.
These new tools, and the freedom they give developers to control their own inventories, represent another bold step from Valve.