Choose Your Own Adventure publisher cracks down on Itch.io devs
Chooseco issues trademark infringements to four developers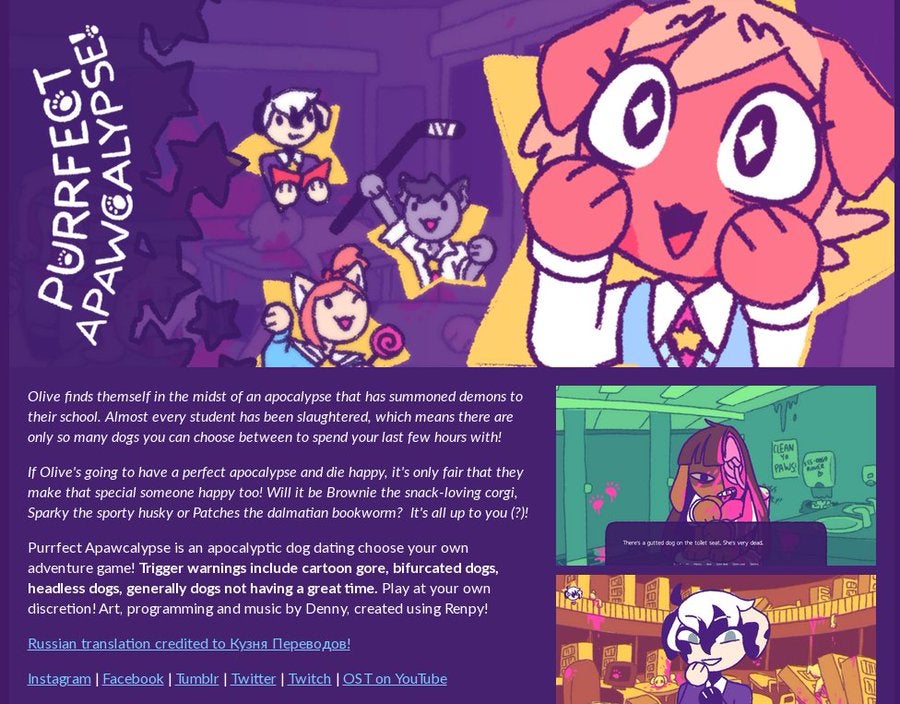 Publisher of the genre-defining Choose Your Own Adventure books, Chooseco, is issuing trademark infringement notices to developers on Itch.io.
So far, four developers have been suspended from the Itch.io storefront for using the phrase "choose your own adventure."
Itch.io founder Leaf Corcoran took to Twitter, warning developers against using the seemingly innocuous phrase to describe their game.
Beginning in 1976 with The Adventures of You, the Choose Your Own Adventure books are so well-established, it's easy to forget it is a brand, rather than a genre.
Speaking with The Verge, Corcoran revealed the affected games include Purrfect Apawcalypse, It's a Date; Choose Your Own Adventure GB; and A Series of Choose Your Own Adventure Stories Where No Matter What You Choose You Are Immediately Killed by a Werewolf.
"We are in no way trying to negatively represent the actions of Chooseco," he said. "We understand that they need to protect their brand and are happy to work with them to ensure that their trademark is not violated."
Chooseco first contacted Itch.io around four months ago, suspending one game. Rather than working with Chooseco to remove the infringing content, as it usually does, Itch.io is currently suspending games in order to avoid complications with its web host.
This isn't the first time Chooseco has come down hard on brand infringement. In 2007, the company sued Chrysler over a marketing campaign which used the phrase, and earlier this year it accused Netflix of attempting to "capitalise on viewers' nostalgia" with Black Mirror: Bandersnatch.