Building on metaverse successes. How Gamefam's Roblox strategy delivered a triumphant year
Understanding Generation Z's tastes and publishing high-quality content critical to being a leading metaverse company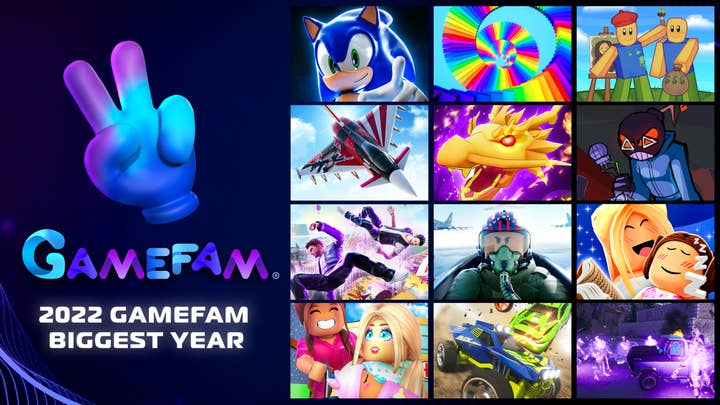 When it comes to capturing video games' current zeitgeist, few do it better than Gamefam.
That's not to say the 2019-founded outfit is conventional or typical. Far from it, in fact. For one, the team largely focuses on making and publishing games and experiences delivered within metaverse gaming platforms. In step with that focus, Gamefam has established a deep understanding of the GenZ demographic's needs and tastes, informing its work on live-operated original games, virtual concerts, and experiences that connect brands or artists with new audiences within Roblox.
The resulting breadth of potential has also seen Gamefam build works for other giants of the live space, from Fortnite to Minecraft. And yet it is Roblox and its 58.8 million daily active users in particular that have offered Gamefam the opportunity to establish thundering momentum over the past 12 months.
Simply put, Gamefam has positioned itself as a leader in a space where so many key trends and developments are currently converging. That includes everything from metaverse concerts, live ops, web3 and games as experiential venues, to the move on games by musical acts, brands, sports, and established media as a whole. The Los Angeles company is the first dedicated, entirely professional game publishing outfit serving Roblox, followed by Fortnite and Minecraft – letting it stand as the speartip of a new movement. And it's a movement Gamefam sees as defining of metaverse platforms' current evolution.
"We've deliberately brought in a lot of these brilliant GenZ native metaverse creators"
"We started to see this fascinating shift," says Gamefam CEO and founder Joe Ferencz, reflecting on the origins of Gamefam as a studio and concept. "For many years games were really like movies. They were complete contained stories that really existed in isolation. But now, as we enter this metaverse era, games are much closer to TV shows. If you're a writer for a TV show, you need new plot points all the time. That's how you engage that audience, and keep them watching.
"For Gamefam, and I think for more and more game studios today, we're now in something a lot like the TV business. We're in the YouTube channel business. We need to make new content all the time. We saw that shift toward the metaverse – that opportunity – a few years back, so we built systems to allow teams to comfortably and successfully collaborate on an ongoing basis to come up with great, exciting new ideas to keep the audience having fun in a game like Roblox. That's the business we're in."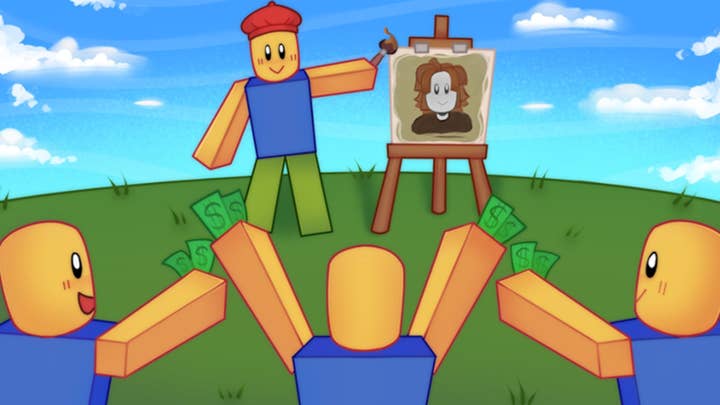 Things have certainly gone well for Ferencz and his colleagues. 2022 started with the announcement of Gamefam's $25M series A funding round, led by Konvoy Ventures with participation from Play Ventures, Makers Fund, Bessemer Venture Partners and Galaxy Interactive. The successful round let Gamefam invest in new creator partnerships, analytics and live ops tools, plus advertising tech. The success of the investment round also helped to grow the Gamefam team to over 250 members, from experienced veteran developers and data scientists to vibrant young talent that have graduated from Roblox player-creators to Roblox developers, lending the studio an enviable understanding of its core market.
"We've deliberately brought in a lot of these brilliant GenZ native metaverse creators who grew up playing Roblox, and now they're young adults," Ferencz enthuses. "Those people have been making Roblox games since they were 15 or younger, for themselves, as true creators. So we're building a key part of the team to be authentically conversant in the language of Roblox. That brings us a team making stuff that is inherently authentic. And the Roblox audiences see that authenticity and understand our games are coming from a place they get. That authenticity is really important to succeed here, especially in these community-driven, player-creator metaverse spaces."
Another part of the success, of course, comes from the quality of the games Gamefam creates. In 2022, Sonic Speed Simulator rapidly emerged as the highest achieving game launch in Roblox's long history, sailing past 275,000 concurrent players in its opening week. In the same year, Gamefam saw its full, expanding game catalogue climb past 20 billion lifetime gameplay sessions, with Sonic Speed Simulator standing as the year's No.1 branded game on Roblox. Funky Friday also took the top spot in the music game category, Starving Artists seized the leading art game position, and Festival Tycoon thrived as the lead branded music game.
"To work with Sonic and SEGA, and then to have that be the biggest launch in Roblox history… That's been a dream come true"
"In such a busy, successful year for us, launching Sonic Speed Simulator might be the highlight for me personally," Ferencz says after much thought. "It really was special to us, after all the hard work establishing this company almost four years ago when we had a dream in our eyes, with a vision to make an impact on our craft. So to have a chance to work with Sonic and SEGA, and then to have that be the biggest launch in Roblox history and the biggest branded game on the platform by far, with hundreds of millions of player sessions… That's been a dream come true for all of us. And then we've also been recognised in the Roblox Innovation Awards, which, for us, really spoke to the work we put in to deliver on quality."
Indeed, at the 2022 Roblox Innovations Awards earlier in the year, Gamfam attracted the highest number of nominations, eventually scooping the Best Audio Design and The Builderman Award of Excellence for Robeats and Starving Artists respectively.
2022 has also seen Gamefam build and launch two of Roblox's top-rated concert experiences with electropop duo The Chainsmokers and rapper 24KGolden. It also hit a striking 1.8 billion campaign engagements across multiple branded integrations and ad campaigns for renowned properties such as Monster Jam, Bakugan, Skechers, Marvel's Dr Strange, Kung Fu Panda and LOL Surprise. As if all that wasn't enough, Gamefam also launched its Fortnite division this year, with a team boasting vast experience serving brands including Samsung, Puma, and the BBC's Doctor Who.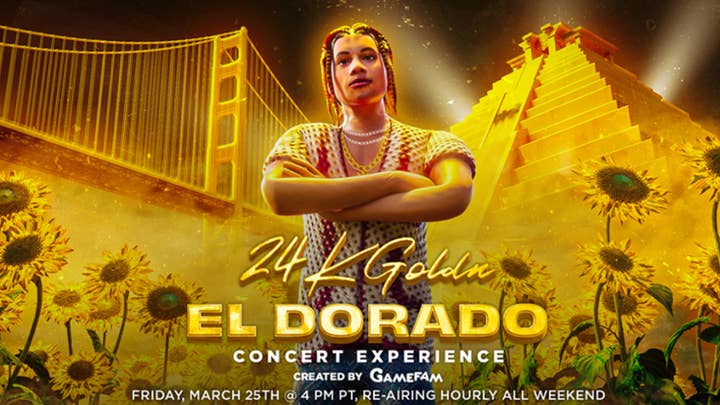 It is apparent that through the past 12 months, Gamefam have got a lot of things very right. And there's no sign that Ferencz and his colleagues have any plans to slow down.
"I think what you're going to see in 2023 is Gamefam bringing a suite of the biggest brands across entertainment, sports and gaming to the metaverse," he offers.
"There's going to be some huge announcements coming from [us]. We have around 100 people working on original content at the company right now, and we are standing up teams in real time to meet market demand for some of the best, most interesting branded and IP content in the market. There's a lot to do and we're very excited by all of it."
With that, Ferencz must get back to the job in hand, with a view to making next year just as rich in accomplishment as the last.
For more information on Gamefam, click here.