Apple sells 33.8m iPhones, 14.1m iPads in September quarter
Thanks to the new iPhone 5s, Apple's iPhone sales grew by 26 percent during the fourth quarter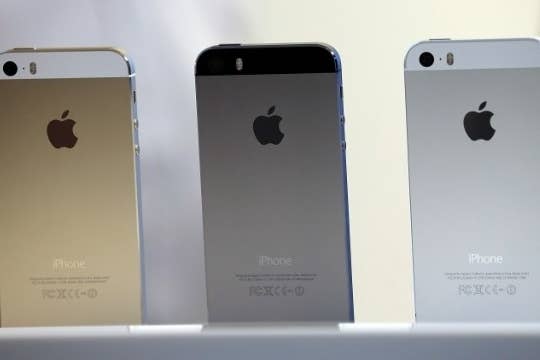 Apple has just released its fourth-quarter earnings for the period ended September 28, 2013, and it's good news for the iPhone business, which saw sales jump by 26 percent. Apple said it sold another 33.8 million units during the quarter, although it didn't provide a model breakdown (most are likely attributed to the 5s and not the 5c). The sales total for iPhone represents a new September quarter record for the popular device, Apple said.
Apple's tablet business, meanwhile, failed to hit expectations, as the iPad sold 14.1 million units, falling short of the 14.5 million units expectation but still up just slightly from last year's 14 million sold during the same period.
Overall, Apple posted quarterly revenue of $37.5 billion (up from last year's $36 billion) and quarterly net profit of $7.5 billion (down from $8.2 billion), while gross margin was 37 percent compared to 40 percent in the year-ago quarter.
"We're pleased to report a strong finish to an amazing year with record fourth quarter revenue, including sales of almost 34 million iPhones," said Tim Cook, Apple's CEO. "We're excited to go into the holidays with our new iPhone 5c and iPhone 5s, iOS 7, the new iPad mini with Retina Display and the incredibly thin and light iPad Air, new MacBook Pros, the radical new Mac Pro, OS X Mavericks and the next generation iWork and iLife apps for OS X and iOS."