Apple Arcade soft launches early, to surprise of some developers
Sayonara Wild Hearts developer Simogo "had no idea" about the three-day-early beta of subscription service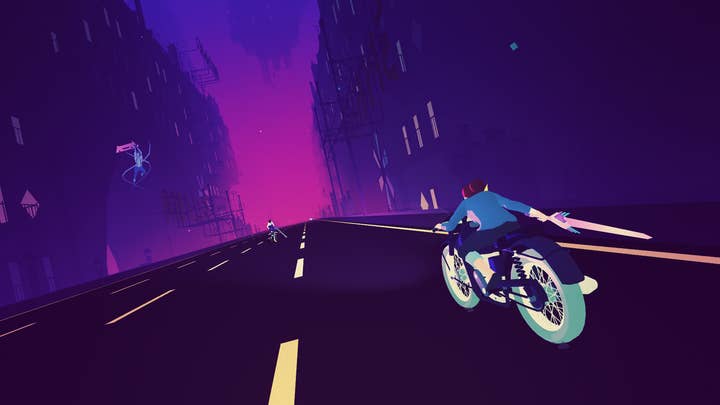 Apple's premium mobile game subscription service, Apple Arcade, has soft-launched for some users three days ahead of its planned release date of September 19.
However, it seems some developers and publishers working with the service may not have been aware of the three-day-early release.
Sayonara Wild Hearts developer Simogo tweeted yesterday that it "had no idea about the Apple Arcade beta-stuff that is currently happening" and asked early access players not to spoil the game for others. In another tweet, the developer told someone in the beta that they were "not playing the final version of the game as far as we know."
The game's publisher, Annapurna Interactive, similarly indicated it was unaware, following up a tweet saying that Sayonara Wild Hearts had "made it to launch week without any leaks" with another tweet following the launch that said, "It was fun while it lasted." The game is still planned for a September 19 launch on PS4 and Nintendo Switch.
Additionally, Digital Trends reports that not all games promised for the service at launch are currently available, and that Dodo Peak developer Kyle Erf also confirmed he was not informed of an early beta launch.
Apple Arcade's premium subscription service offers access to a library of over 100 premium mobile games across all iOS devices with neither ads nor in-game purchases, and costs $4.99/month with a one-month free trial available at launch.