7 Navy SEALs disciplined for working on Medal of Honor: Warfighter
Navy says they revealed classified information; 4 others under investigation. [UPDATE: EA has no plans to alter game content]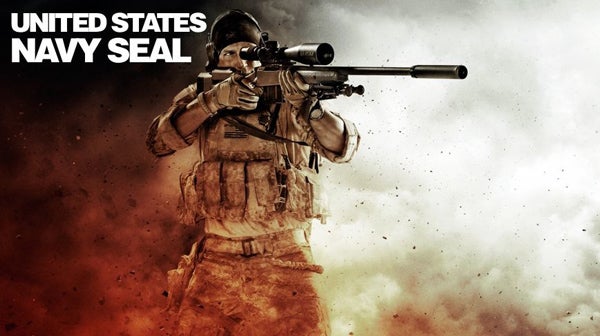 UPDATE: EA spokesperson Peter Nguyen sent us this statement: "There are no plans to recall Medal of Honor Warfighter from store shelves and we have no plans to alter the content contributed by combat veterans in the game. We have no further comments."
Original story:
Seven members of US Navy SEAL Team Six on active duty have been disciplined for revealing classified information while working on EA's Medal of Honor: Warfighter game. One of the SEALs disciplined was on the raid which killed Osama bin Laden.
For two days this spring and summer, according to the CBS News report, the SEALs worked as paid consultants on Medal of Honor: Warfighter. Four other SEALs based on the West Coast, who are still on active duty but have transferred out of the unit, are also under investigation for allegedly disclosing classified information.
"We do not tolerate deviations from the policies that govern who we are and what we do as sailors," Rear Adm. Gary Bonelli, deputy commander of the Naval Special Warfare Command, said in a statement. "The non-judicial punishment decisions made today send a clear message throughout our force that we are and will be held to a high standard of accountability," he added.
EA's press release for Medal of Honor: Warfighter, released back in July, said the game was"written by U.S. Tier 1 Operators while deployed overseas, Medal of Honor Warfighter is set to deliver this year's most authentic military shooter experience inspired by real warriors, real operations and real places."
The nature of the information that the SEALs disclosed was not stated, but according to the report by CBS they used classified material given to them by the Navy while working as consultants. It is not clear if any classified information was actually used in the game.
The seven SEALs who have been disciplined received letters of reprimand, which will be placed in their personnel files, and were docked half of their pay for two months. Such a letter of reprimand will effectively kill any chance for future promotions, and may well force them out of SEAL Team Six. "It essentially makes it hard for them to continue as SEALs," a senior official said.
SEALs are required to sign nondisclosure agreements that restrict them from revealing the sensitive information about tactics and techniques that they use. These agreements are in force while they are on active duty and after they leave active duty, and the Navy takes those agreements very seriously. Revealing information about tactics could put other service members at risk.
We have reached out to EA for comment.