20m watched 2014 International Dota 2 Championships
2 million peak concurrent online viewers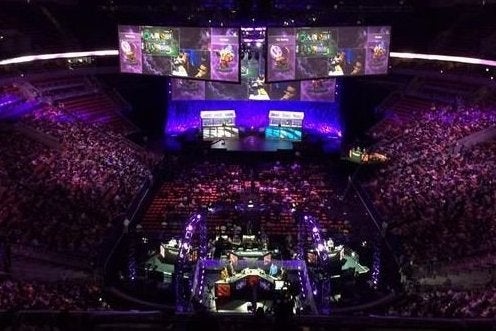 Valve has revealed that the International Dota 2 Championships were watched by over 20 million online viewers.
The event also doubled the numbers for last year's peak concurrent online viewers total, scoring "well over" two million people.
The eSports event was available online and through compatible devices at ESPN3 while Gabe Newell appeared on ESPN2 on Sunday.
"From the success of the Compendium to the collaboration with ESPN, this year's International really demonstrates how much competitive gaming has grown to rival traditional sports," said Valve's Erik Johnson before the event.
"We believe the teams have also pushed to a new level of play this year and will further demonstrate the incredible advances made across this tournament since it first began three short years ago."
The winning team from the tournament, Newbee, took home $5 million in prize money.