Super Mario 3D World holds off FIFA resurgence | UK Boxed Charts
No new games in the Top 40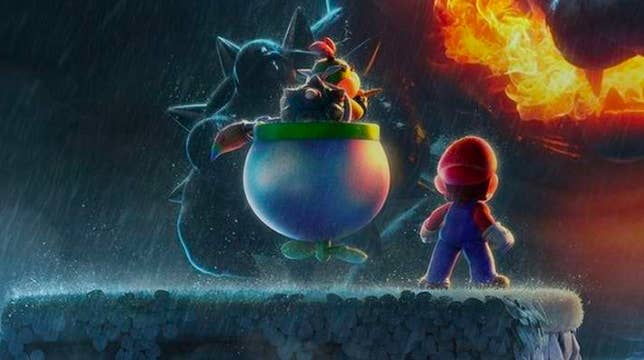 Super Mario 3D World + Bowser's Fury is No.1 for a second consecutive week.
The Nintendo Switch exclusive dropped in sales 61% compared with the week before, which is a solid result for a game on its second week on the charts. The Wii U remaster is comfortably the best-selling new game of the year (so far).
It holds off stiff competition from FIFA 21, which enjoyed another boost in sales thanks to its recent price cut. The game's boxed sales jumped 140% last week, and this week it's spiked a further 59%.
Also up is Mario Kart 8: Deluxe. There was a lack of normal Switch stock in the market this past week, with only bundle options available, of which Mario Kart was a prominent fixture. The game rose 19% in sales and moves from No.5 to No.3.
This means that Animal Crossing: New Horizons falls to No.4, its lowest position so far this year, with a 4% dip in sales week-on-week.
Rounding off the Top Five is Call of Duty: Black Ops Cold War, which actually rose a place despite sales slipping 9% week-on-week.
There is a real lack of games over the next couple of months, with a handful of Switch releases and not a lot else. Bravely Default 2 on Switch is out next week, while Monster Hunter: Rise arrives at the end of March. The first really big PS5 and Xbox Series games of the year don't land until May, with Returnal, Resident Evil: Village and Deathloop the first notable games.
As a result, we can expect this physical retail chart to be influenced heavily by price discounting and the arrival of new console stock for all three major platforms.
Here is the GfK Top Ten for the week ending February 20th:
| Last Week | This Week | Title |
| --- | --- | --- |
| 1 | 1 | Super Mario 3D World + Bowser's Fury |
| 3 | 2 | FIFA 21 |
| 5 | 3 | Mario Kart 8: Deluxe |
| 2 | 4 | Animal Crossing: New Horizons |
| 6 | 5 | Call of Duty: Black Ops Cold |
| 8 | 6 | Minecraft (Switch) |
| 13 | 7 | Grand Theft Auto 5 |
| 10 | 8 | Ring Fit Adventure |
| 4 | 9 | Spider-Man: Miles Morales |
| 11 | 10 | Just Dance 2021 |