Splinter Cell: Conviction a "stepping stone" for Blacklist
Béland calls Conviction a "rescue job", promises more for Blacklist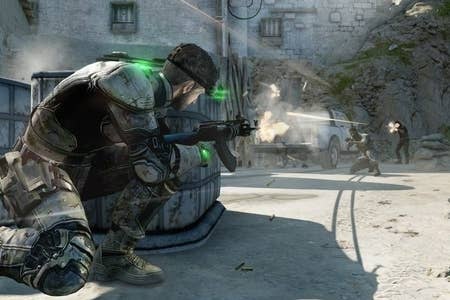 In an interview with Joystiq, Splinter Cell: Blacklist creative director Maxime Béland promised that the game would be more impressive than the previous iteration, Conviction. In fact, Béland called Conviction a "rescue job" with Ubisoft calling him and another producer in to ship the title.
"I'm not going to go into the whole story, but Conviction was kind of a rescue job for me," Béland told Joystiq. "It wasn't going well. We changed the direction and kind of shipped the game in two years. So Conviction is very sweet and sour for me."
Béland believes Conviction was a "stepping stone" for the current title, with Ubisoft Toronto making a more expansive game that will cater to three different types of Splinter Cell players.
"We have these three player profiles, player archetypes in our heads," he said. "We have the ghost player, that doesn't want to kill or get detected. We've got our action/tank/killer player on the other end of the spectrum, that just wants to throw frag grenades, blind fire, shoot people in the head. And then in the middle, we have what we call the panther. So we're building the game with those three archetypes in mind."
He also teased additional content bridging the story from Conviction to Blacklist, and the return of the fan-favorite spy vs. mercs competitive mode.
"We're going to be also doing some exciting stuff in the gap between the two that's outside of the game. We're making a much bigger singleplayer story, co-op, spies vs mercs. And blurring the lines between all of these modes, I think, is going to make this a huge game,' Béland added.
Splinter Cell: Blacklist is scheduled for release on PC, PlayStation 3, and Xbox 360 in March 2013.