Media Create: New Super Mario Bros. U Deluxe sells through over half of first-week shipment
Tales of Vesperia: Definitive Edition sees strong launch in Japan on both PS4 and Nintendo Switch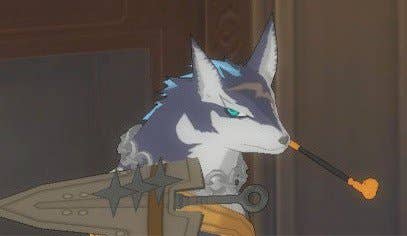 With post-holiday sales slowing down in Japan, Nintendo software sales in the country nonetheless continue to have a pleasant January thanks to two solid new releases and continued momentum of Super Smash Bros. Ultimate.
New Super Mario Bros. U Deluxe nudged Super Smash Bros. Ultimate out of its top spot with its launch last Friday, and managed to sell through 52.53% of its initial shipment. Super Smash Bros. Ultimate remained in second place this week, selling 62,000 compared to nearly 200,000 last week.
Tales of Vesperia Definitive Edition commanded attention on both PS4 and Nintendo Switch, as did Dragon Quest Builders 2 though the latter remains more popular on the Switch than the PS4, continuing a trend from last week.
The top 10 software sellers for the week of January 7-13 are shown below, along with hardware sales. The remainder of the chart can be viewed through Media Create.
Japanese Hardware Sales January 7 - 13, 2019
| Platform | Sales |
| --- | --- |
| Nintendo Switch | 78,056 |
| PS4 | 12,012 |
| PS4 Pro | 6,289 |
| New 2DS LL | 3,954 |
| PS Vita | 1,711 |
| New 3DS LL | 1,483 |
| 2DS | 268 |
| Xbox One X | 38 |
| Xbox One | 12 |
Japanese Software Sales December 31, 2018 - January 6, 2019
| Rank | Title | Platform | Units Sold |
| --- | --- | --- | --- |
| 1 | New Super Mario Bros. U Deluxe | Nintendo Switch | 166,303 |
| 2 | Super Smash Bros Ultimate* | Nintendo Switch | 62,580 |
| 3 | Tales of Vesperia Definitive Edition* | PS4 | 41,510 |
| 4 | Tales of Vesperia Definitive Edition* | Nintendo Switch | 26,588 |
| 5 | Dragon Quest Builders 2 | Nintendo Switch | 19,565 |
| 6 | Super Mario Party* | Nintendo Switch | 19,054 |
| 7 | Dragon Quest Builders 2 | PS4 | 17,931 |
| 8 | Pokemon Let's Go! Pikachu/Eevee* | Nintendo Switch | 15,353 |
| 9 | Mario Kart 8 Deluxe | Nintendo Switch | 14,991 |
| 10 | Minecraft* | Nintendo Switch | 12,590 |
*Denotes that sales include hardware/controller bundles or deluxe editions