From Bit-part to Big League
Ubisoft Singapore on life beyond Assassin's Creed Unity and Rogue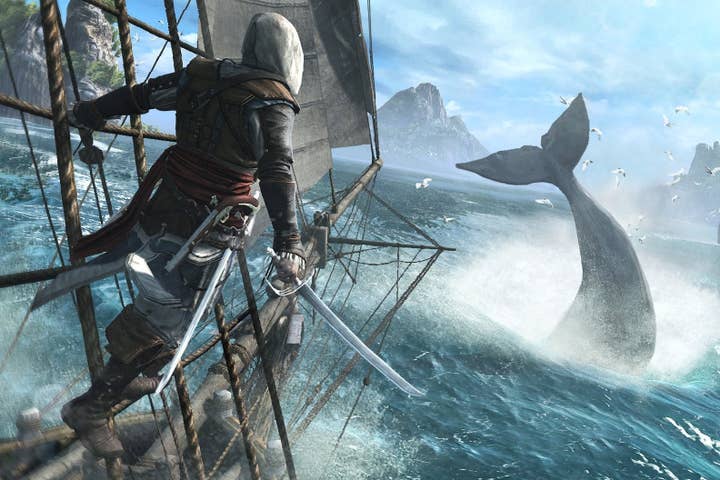 If you want to fully grasp the scale of a publisher like Ubisoft, perversely it's best to sit down with one of its supposedly smaller operations. By anyone's standards, the 300 strong Ubisoft Singapore - the publisher's outpost in South East Asia - is no insignificant outfit, yet much of its time isn't spent working on its own fully formed games, but rather whole chunks of titles led by other wings of the company.
Assassin's Creed will be forever associated with lead studio Ubisoft Montreal, yet many of the moments that fans would consider key - the tombs in Assassin's Creed II, the naval battles from Assassin's Creed III onwards - are the product of the creatives in Singapore rather than those working in Canada - both in idea and execution. Yet, as players of Ghost Recon: Phantoms will know, Ubisoft Singapore can and does handle its own releases, making the studio's exact role within Ubisoft as a whole something of a riddle. Is it its own enterprise, or - as its extensive work on the Assassin's Creed franchise suggests - is it an associate studio?
"I think not anymore," Hugues Ricour, Senior Producer tells us. The studio has understandably been rather busy of late, with Ubisoft Singapore having a hand in both Assassin's Creed: Unity for next-gen and the current-gen sweetener, Assassin's Creed: Rogue. Ricour's job has been to manage the two teams working on both titles.
"Ghost Recon: Phantoms proves we can launch a very serious proposition"

Hugues Ricour
"You know, Ghost Recon: Phantoms proves we can launch a very serious proposition [on our own]. It's been hard to get to that point and it took some time to reach that level, but if you look at the work we've been doing with Assassin's Creed, we're a partner who is now able to influence the vision of the entire game and franchise. So, I think initially we were a co-dev partner providing content, but then we grew into a key influential studio in the Ubisoft spectrum, and in particular the Assassin's Creed brand."
While Ubisoft Singapore's balance between working on its own games and also taking charge of entire components of Assassin's Creed for Montreal may seem a curious combination for those looking in from the outside, it's a strategy that's been in place almost since its formation. "I created the studio in 2008 - I was basically employee number one," opens Singapore MD Olivier de Rotalier. "Since then I've grown it around two main lines; one around free-to-play and one around HD development. Ubisoft is a very organic company that's quite used to developing its own studios from scratch. I think for each project we've worked on since the beginning, my ambition was to create the opportunity for the team to develop itself, because starting very small - or from nothing - you have to grow your team and find opportunities within Ubisoft brands to provide innovation to our players."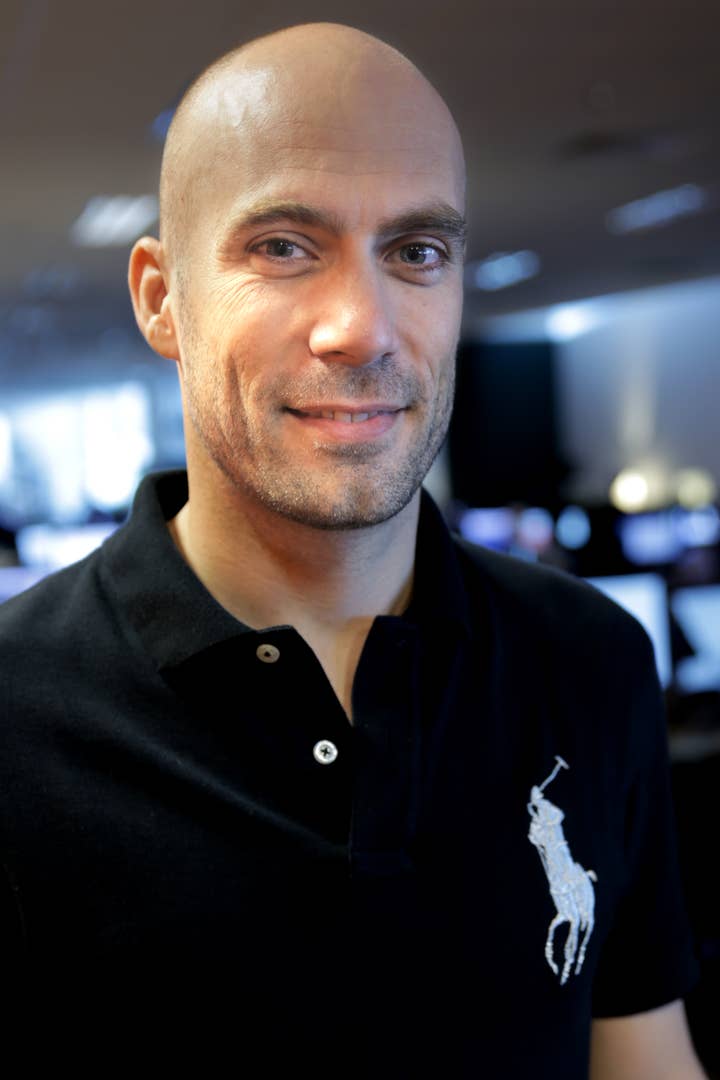 Indeed, what makes Ubisoft Singapore so interesting is not just the split between working on its own games and handling parts of games for other studios, but also the big difference between the games it has been working on. Ghost Recon: Phantoms is a free-to-play FPS for PC run using the now much celebrated Games as a Service model. Aside from its big-budget billing - Ubisoft Singapore very keen to bill it as triple-A, despite its adoption of the F2P model - its connections to the work the studio does on the Assassin's Creed franchise appear to be few.
"Ubisoft Singapore has two different pillars - first to try and make console games, and the other pillar is the digital path. Ghost Recon: Phantoms is the cornerstone of that pillar," adds Francois Logeais, the game's Director. "That's very unique because Singapore was the first team at Ubisoft to tackle the free-to-play business in such an ambitious manner. We learned plenty of stuff that we can now share with the rest of the company. We've learned plenty in terms of live operations, for instance, because in a free-to-play game, the quality of your live operations is what enables you to run the game on a daily basis. So, we learned a lot on that side because we were not a digitally native company."
"Ubisoft Singapore has two different pillars - first to try and make console games, and the other pillar is the digital path. Ghost Recon: Phantoms is the cornerstone of that pillar"

Francois Logeais
Logeais says Ubisoft Singapore's big lesson with Ghost Recon: Phantoms has been its drive to "work with the user, building an ongoing relationship with the userbase" to keep F2P players engaged with play day in, day out. It's a lesson that can be applied equally to Ubisoft's paid releases, including Assassin's Creed. "It gives a different kind of control to the user in terms of the game's development, which is something quite new and unique for us." And this is the crux of what Ubisoft Singapore believes is one of its key strengths: Its diverse approach means its open to new ideas, to bold innovation in a way that simply isn't possible elsewhere in Ubisoft.
It's a diversity that's reflected in the make-up of the studio's staff. Associate Producer Karl von der Luhe tells us that, among the 300 staff on board, there are more than 30 nationalities represented. Ubisoft Singapore may have been set up with the aid of the Singaporean Government, with Ubisoft having designs on tapping up young talent across South East Asia, but the studio hasn't been averse to bringing in expertise from overseas, either.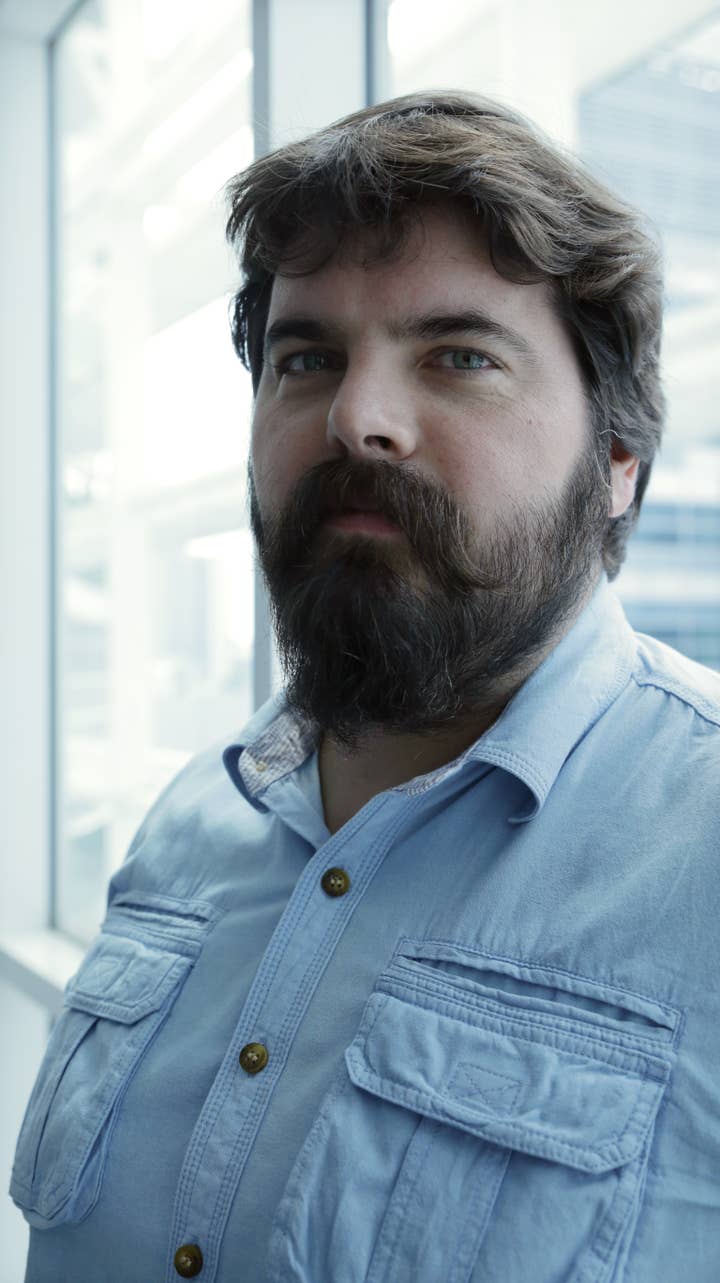 "Ubisoft Singapore itself is quite striking - it's obviously a lot smaller than a studio like Montreal, so it's always quite interesting going there. We have a very different feeling from that. That's a huge machine that creates amazing things, and we're much smaller and more agile and...more personal, I feel. It's a really interesting melting pot of ex-pats and obviously lots of local talent and people from all over the world. It's really quite a dynamic place to work," observes von der Luhe.
The fact Ubisoft often to open up in Singapore is no coincidence, either. Aside from financial incentives from the Government, von der Luhe also notes that, as a city state, Singapore is an incredibly attractive location for westerners to set up base in. "I've been here five and a half years, and it's a really easy place to live. It's always summertime, the infrastructure is good, the education is good, so we get some really strong talent coming through and some really keen hard workers to create those games. Yeah, it's a really great place and we see a lot of people come over here from the UK, from France, from Canada, from all over Europe and Australia and it's just very easy to live here."
"I was basically employee number one. Since then I've grown it around two main lines; one around free-to-play and one around HD development"

Ode Rotalier
Senior Producer Hugues Ricour agrees that foreign talent looking to move to Asia will more than likely have Singapore near the top of their list - namely because of the investment the city authorities are making in the creative industries. "What is interesting at my level in terms of being a games developer is that they've really pushed the city to grow into an entertainment hub with a huge dynamic. It touches on the videogame industry - in particular the mobile space - with a lot of startups in that field. However, there are a a lot of other areas, too. There's a motion capture studio, there are a lot of TV programmes and movies that are emerging," he adds. "I think that's very appealing for a lot of the people that just arrive here. They discover a modern city and because it's very organised with very, very good infrastructure, in particular for IT, the mix is a good recipe for success."
Though Ubisoft Singapore may exist in the shadow of some of the publisher's bigger studios, success is certainly what the luminaries at the outfit believe it has achieved in its six year history. With a pivotal hand in two of the festive run up's biggest releases in the form of Assassin's Creed: Unity and Assassin's Creed: Rogue, Ubisoft Singapore is set for a critical few months. In the case of Unity, the game's recent revealed World War II content has managed to build a flurry of fresh hype around the title in the crucial last few days before it debut. No one at the studio will say just how much of this content Singapore is responsible for, but it would appear the developer had a major hand in both its conception and its delivery.
"When you say Paris, people think of the Eiffel Tower, so we has to do something with it in it - it's a natural high point for an Assassin's Creed game, so you'll probably want to climb it," Ricour says of the game's fresh trailer, which depicts an assassin's steaming up the Parisian landmark before firing upon the approaching Luftwaffe across the occupied city. "Assassin's Creed is about pivotal moments in history and the German occupation of France and the idea of war within the capital, the city of life, is something very, very unique that we wanted to explore."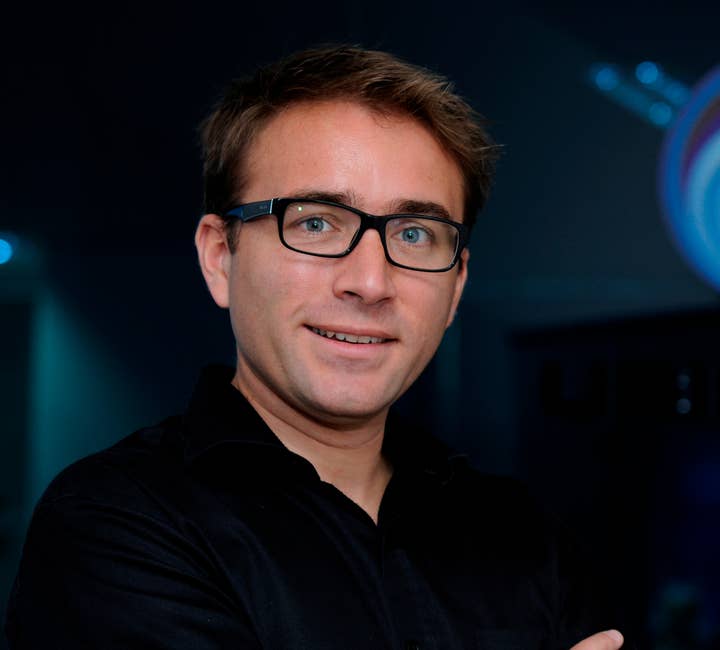 But who exactly came up with the idea? "Well, all ideas always start from discussions between Montreal and us, and then they bounce back and form different ideas. At some point, one of the product types becomes more real and bounces back between the two studios, and that's usually how it emerges," details Ricour. "The naval gameplay [in previous Assassin's Creeds] was a little bit the same. It's hard to know where was the chicken and where was the egg as to when it really started."
That naval gameplay once again forms the backbone of another Assassin's Creed game this Christmas, this time in the form of possible Xbox 360 and PS3 swansong for the IP, Assassin's Creed: Rogue, putting Ubisoft Singapore front and centre once again, even if many playing the game don't know it. Building said naval action around the icy waters of the North Atlantic, however, is proof that Singapore isn't resting on its laurels, however.
"I look at what the Rogue team just did and the scope they had - the 'ice breakthrough' - and, initially it's always scary. I'm a producer, and I'm investing in talent and technology for a team based in Singapore, half of which have never even seen the snow - there was a big question mark about how we could get there, could we get to the level of quality," Ricour adds. "The first time we showed [the naval gameplay] at Gamescom, there were journalists commenting that it almost looked next-gen, and they were seeing the northern lights and the fantastic landscape that the artists had succeeded in putting together, all within an open world and with the ocean running at 30fps. I was like, 'woah, these guys did it'."
"The idea of playing as a Templar is something we've wanted to do within the franchise ever since the original Assassin's Creed, so this seemed like a great a time as any"

Karl von der Luhe
Of course, Singapore's involvement with both Unity and Rogue - the two games launching on the same day in most territories - means it's the perfect studio to ask both about Ubisoft's overall strategy of launching bespoke games on the two generations of consoles, and whether there are simply too many Assassin's Creed games hitting the market. When it comes to the risk of consumer confusion, Karl von der Luhe doubts that it's a genuine issue.
"I think we've made sure that the two games offer very different experiences. So, with Assassin's Creed: Rogue, we think this is the perfect way to end the Kenway trilogy - we started that on Xbox 360 and PS3 and that's where we want to finish the story," he attests. "The idea of playing as a Templar is something we've wanted to do within the franchise ever since the original Assassin's Creed, so this seemed like a great a time as any. At the same time, really showing what the next-gen can be [with Unity] and rebuilding the core pillars of the franchise - parkour and combat - is something very different and something we're very proud of."
Ubisoft Singapore MD Olivier de Rotalier has an even simpler take on things. Asked whether there's a possibility that there are simply too many Assassin's Creed games hitting the market, having one new game on each console generation "is not too much" and, indeed, Ubisoft can follow the same strategy for years to come "if we can deliver the same level of quality all the time." Might there be yet more Assassin's Creed games heading to Xbox 360 and PS3, then?
"I think this Christmas will tell us a lot about how this generation is evolving," he concludes. "The install base is so huge, so there is still big, big potential for games dedicated to those platforms, but we've seen this year how quickly the shift [between console generations] happens, so I will be better placed to answer the question after Christmas, I think."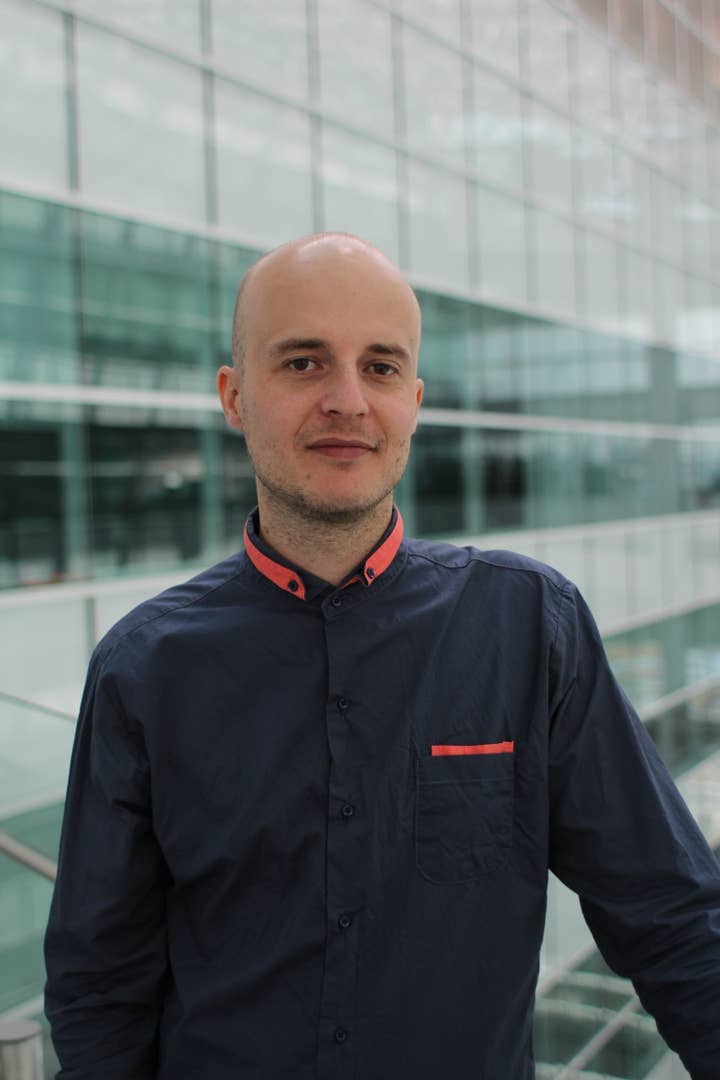 Whatever becomes of Assassin's Creed on current generation consoles or the IP in general, it would appear Ubisoft Singapore's involvement in the franchise is to continue, with the challenge of coming up with new ideas and play modes to compliment the main game in development over in Montreal continuing unabated. As for original games of its own, the Ubisoft Singapore team are reluctant to spill any details on what comes next, though they are keen to stress just what an advantage working as an associate studio on some projects and a lead studio on others gives it.
Ghost Recon: Phantoms' Director Francois Logeais summarises: "I think what's interesting with this studio is, a combination of both is actually very helpful. I think what we learned from free-to-play is everything about involving your community - making sure that you listen to what your users give in terms of feedback to make things better. This is something that other studios within the Ubisoft family have learned too - that involving the user is valuable in any type of game.
"That's probably what makes us a very unique studio within the Ubisoft framework. Personally, I like the fact we are doing both rather than specialising in one. It's quite healthy."