Disney: No IP is off limits to indie developers
SVP of Walt Disney Games explains why the entertainment giant is looking to work with indie creators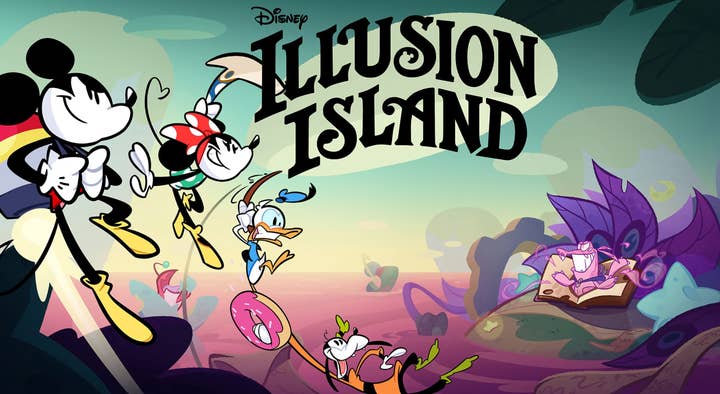 When Disney announced it would stop developing video games and return to its traditional licensing model, it felt like an admission of defeat.
Like many of its TV and movie competitors, it had discovered that making video games was simply too risky, too complicated, and frankly not worth the effort. Best to go back to what it's good at.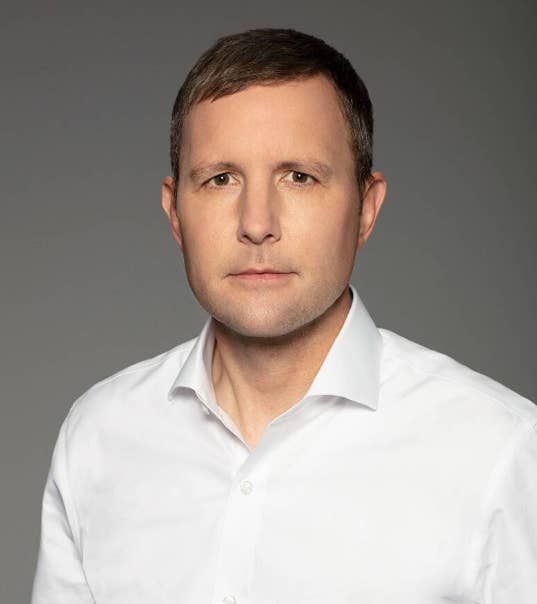 But we'd underestimated just how committed Disney was to that licensing plan. Because it's working. Granted, not every game has had the success of Spider-Man or Disney Dreamlight Valley, but we're seeing more major games based on Disney brands than ever before. And the entertainment giant has managed to convince the likes of EA, PlayStation, Bethesda, Ubisoft, Square Enix, Gameloft, Xbox and Take-Two to make them.
Such has been Disney's growing presence in games that the firm even threw its first video games conference at its D23 event last month.
"We're incredibly excited about the path this business has been on for the last roughly five years since we made that pivot," says Sean Shoptaw, senior vice president at Walt Disney Games.
"Being able to work with the best developers and publishers globally has really reinvigorated the business. The product quality is better than it's ever been. We've got a really passionate team of folks, and having limitless potential to go work with anybody big or small in this medium is incredibly invigorating. This strategy is something that I think is being really validated."
"We think that the right creator is worthy regardless of the size of their studio"
We've spoken before about Disney's growing influence in video games and its big name partnerships. Yet at D23, the company showed it wasn't all about the big AAA studios, by announcing two new games from indie developers – the UK-based Bithell Games and Dlala. Bithell is creating a new Tron project, while Dlala has been given the keys to Mickey Mouse.
"There's a lot of really talented indies," Shoptaw says. "And if we just narrow our focus to the bigger shops, we'd be missing great opportunities to work with a lot of really talented creatives. For us, the passion that folks have, regardless of the size of their studio, is the most important element to making a great product. Both Dlala and Bithell are really great creative studios that have a lot of passion for our IP and we want to empower studios just like them to go tell great stories with, in this case, Tron and traditional Disney with Mickey and friends. The size of studio just really doesn't matter if you've got that passion and creative excellence."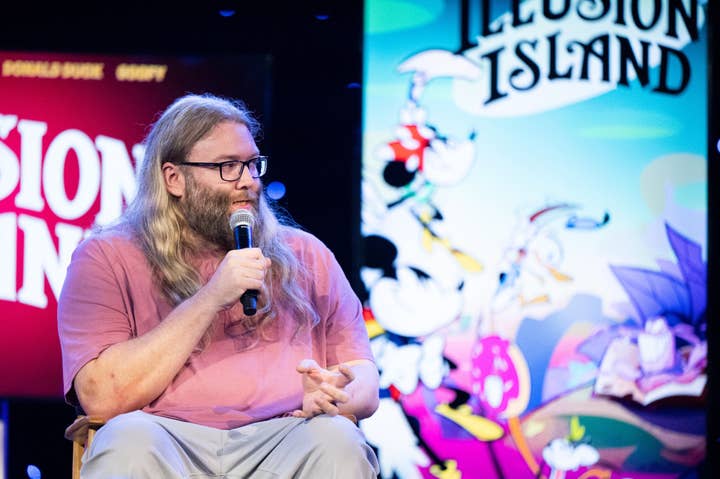 Dlala and Bithell Games are certainly indie teams, but they're not new to working with IPs. Bithell has made a John Wick game, while Dlala has most recently created a Battletoads title for Microsoft and previously worked with Disney on an unannounced Mickey Mouse game (check out Dlala's advice on working with brands). They're both indies, but they're not new to working with a licensor. Yet Shoptaw says a lack of experience working with IP isn't necessarily an issue.
"We're very open," Shoptaw explains. "If people can portray that vision for an excellent experience that's led by a lot of passionate people that know the stories they want to tell, we'd be very open to that conversation. We think about our business in a way that we want to be inclusive and bring in talented people wherever they may sit, with whatever experiences they may have, as long as it's rooted in that creative passion for our stories and our worlds."
Disney does go out looking for developers to work with, but Shoptaw says the most successful projects are the ones that are pitched to his team.
"Us walking into rooms and saying we want a game that does X, Y or Z isn't the best formula. We want to really empower and provide that white space for the best people in this industry to create and tell those original stories that is their vision."
Shoptaw says the word 'passion' a lot. I edited out as many as I could, but it's clearly a point he wants to make. They're not looking for people who can work on a Disney brand, they're looking for people who really, really want to. But outside of a creative ability and a love for whatever the IP might be, what else does Disney need to see from potential indie partners?
"Passion is a big one, but certainly as we look at smaller partners, we do want to make sure that they can land the plane, so to speak," Shoptaw begins. "Our stories and worlds are the most precious asset we have, and we want to make sure that anybody we partner with has that ability to actually make the product. So that's number two behind passion. We really want to make sure that there is the expertise in-house to really execute and bring a title to life, with the scale and quality that we want."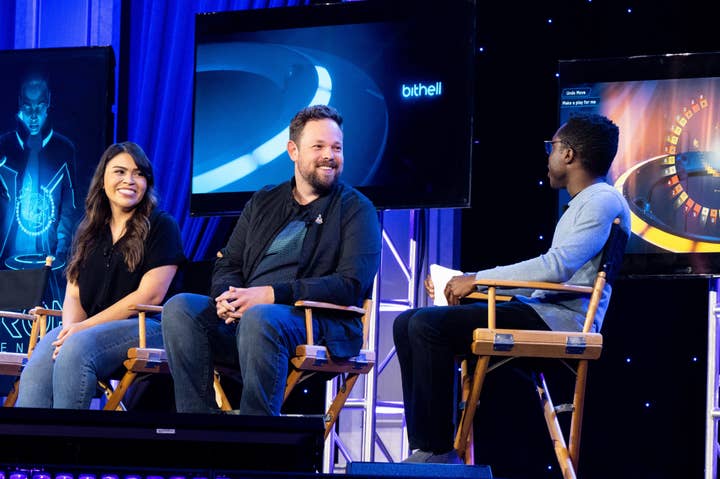 Disney has a huge array of IP that go back decades, with new ones appearing almost monthly on Disney Plus. Yet the biggest brands are currently in the hands of EA, Ubisoft, PlayStation and the like. So what's really available for the smaller teams?
"There is that misperception or the thought, maybe, that certain IP would be off limits [to indies]," Shoptaw says. "We don't view it that way at all. Dlala is a great example, because there's no more precious IP at this company than Mickey. That's a great illustration that we really aren't married to certain size of companies to warrant certain IP. We think that the right creator is worthy regardless of the size of their studio, and we'd certainly be open to future executions with any of our characters and worlds across the portfolio if it made sense, regardless of the size of partner."
Disney's push into games is multi-faceted. There's IP crossovers such as Pirates of the Caribbean in Sea of Thieves (and of course, Kingdom Hearts), big adventure games such as Spider-Man, Avatar and Indiana Jones, Star Wars shooters, Marvel strategy games, retro remakes, free-to-play racers and life simulators… it's a company that isn't obsessed with one type of game or business model or platform.
That might seem a bit too broad, but Shoptaw says that finding and attracting the right studios is crucial to its licensing ambitions. And narrowing things down to a specific platform or genre or monetisation method is only going to get in the way of that.
"We feel really good about where we sit today, but in a lot of ways we think we're just getting started," he concludes. "We have a great portfolio, and we think we've got a great roadmap of games coming over the next three or four years. But we think the opportunity for us in this medium is really infinite given the breath of characters and worlds that we have today and what we know is coming.
"We're going to continue to push and we're going to continue to try to do big things in this space across all platforms."
Check out the full interview with Sean Shoptaw below.