Tech Focus: The Power of PlayStation Vita
Digital Foundry on how Sony's new launch eclipses competing mobile platforms
Finally, it's here. We've known plenty about PlayStation Vita for quite some time: sources were describing the technological make-up of Sony's new handheld way back in 2009. We were excited about it then, but it's safe to say that the final product comfortably exceeds expectations. Sony has got mightily close to replicating the current-gen console performance in a handheld form-factor and to experience that in action really is quite remarkable: a fully-featured portable Uncharted game might seem like a pipedream, but there it is - at launch, no less.
But with mobile technology evolving at a frightening rate, is Vita set for premature obsolescence? Can a fixed hardware platform compete against iOS and Android products that are refreshed every year without fail?
"Can a fixed hardware platform like PlayStation Vita compete against iOS and Android products that are refreshed every year without fail?"
Cynics will look at the Vita specs and put forward the argument that the machine will be out-dated by the advances in mobile technology within a year or two. After all, iPad 2 already operates with dual core variants of the exact same CPU and GPU technologies found in the quad core Vita, and it's almost certain that the raw specs will be matched by the release of the iPad 3 next month, not to mention the next generation iPhone due later in the year.
However, while specs are of course of crucial importance, they do not define the entirety of a gaming platform. iOS titles operate through an abstraction layer, and historically few titles on the platform have exercised anything approaching the full power of the hardware. As SCEE's Kish Hirani, head of developer services said at Develop 2011, Vita has been "designed from the ground up with developers in mind... in a very real sense it has been designed by developers for developers."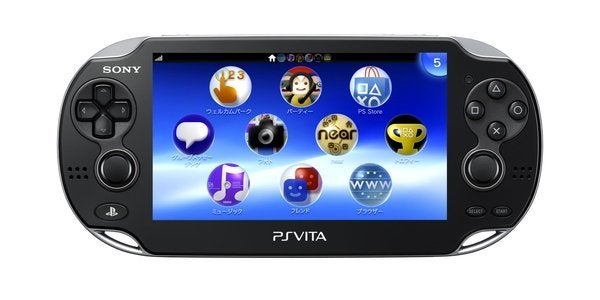 The approach taken during the handheld's gestation saw a remarkable evolution from Sony's traditional form of R&D, and clearly demonstrates that the thinking behind console development has moved on significantly since the era of Ken Kutaragi. As Hirani puts it, the console was not developed in isolation by SCE's hardware engineers in Japan but saw a lot of input from both first and third party developers at a very early stage. The result is a remarkably flexible platform. Sony provides a range of simplified but refined APIs to carry out a range of game-specific functions including video playback, audio, vector maths/geometry, physics, animation and facial recognition, while also offering low level libraries, giving access to the "metal" of the hardware.
The company's successful cross-platform PhyreEngine is also available on Vita, allowing for the development of titles that span PS3, PC and even PSP in addition to the new handheld. Middleware firms have also been encouraged to participate in the project and technologies from leading lights such as NVIDIA, NaturalMotion, GameSpy, Autodesk, SpeedTree and Epic Games are already available.
Sony has created a fully-fledged gaming platform here, giving handheld developers access to much the same tools and technologies that are used to build games for the Xbox 360 and PlayStation 3. Simple comparisons from a technological standpoint with iOS and Android aren't really valid - Vita combines a high level of power with direct access to the hardware and an enviable range of games creation software, meaning that the games are a good generation ahead what can be achieved on other mobile platforms.
Sony's hard work is borne out where it matters - in the games. While the platform may currently lack a console-defining launch title along the lines of Super Mario 64, Vita offers the most varied, comprehensive and quality-driven launch line-up I've seen in over 20 years in the games business. Virtua Tennis 4 is a precise carbon copy of the console versions, running beautifully at native 960x544 resolution, utilising the 4x multi-sampling anti-aliasing (MSAA). It looks the same, it plays the same, it's been boosted with new features exclusive to the Vita. While tennis titles aren't exactly a massive workout for gaming hardware (Virtua Tennis 3 ran beautifully at full 1080p on both Xbox 360 and PS3), it's gratifying to see this level of quality on a launch title, and it's a beautiful showcase for the Vita's OLED display.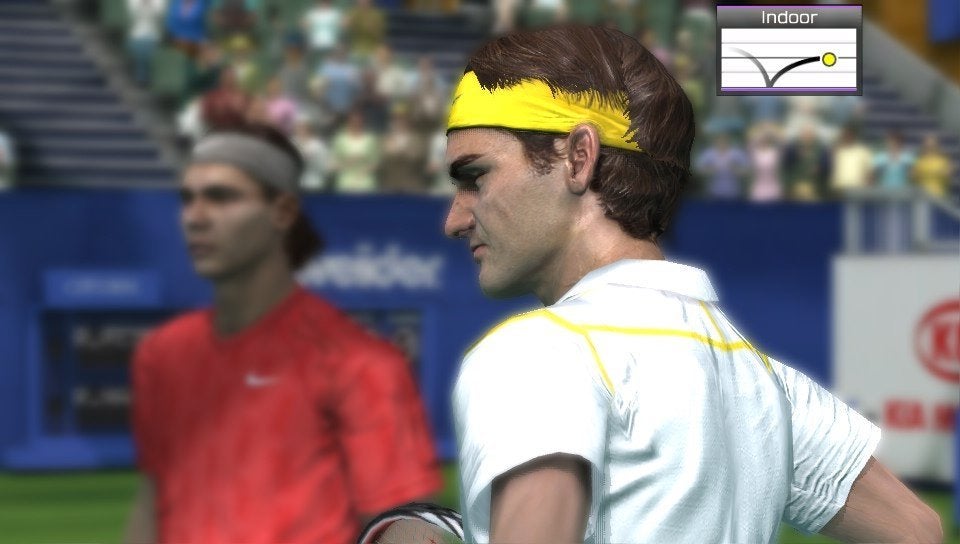 And then there's Uncharted, of course. It's a fully featured Nathan Drake adventure - a remarkable achievement for a handheld platform. While resolution takes a hit and frame-rate can be wobbly at times, the bottom line is that Golden Abyss features many of the same rendering technologies used in the state-of-the-art PS3 game. The game is rich with dynamic lighting thanks to a fully-fledged implementation of deferred rendering, its VFX work is extraordinary, and the same level of care and attention that went into the motion capture in the PS3 titles is all present and correct on Vita. All that's missing is the emphasis on set-pieces we've seen on the latter PS3 outings - but this in itself isn't a bad thing and serves to highlight the strengths of the core gunplay and traversal elements.
Studio Liverpool's WipEout 2048 is also worthy of high praise - over and above the beautiful visuals that once again highlight the superb screen, not to mention the raft of gameplay changes and enhancements the developer has made to the core game, it also utilises a range of technologies we've previously only seen on home consoles. Post-process anti-aliasing seems to be in effect here along with dynamic resolution scaling: in common with the PS3 game when running in 1080p mode, WipEout Vita stabilises performance by adjusting the size of the framebuffer during the course of gameplay.
The overall message here is straightforward enough. While iOS and Android can lay claim to the casual gaming audience, Vita is something different. It's a fully-fledged games machine that offers up an experience way beyond other mobile platforms in terms of scale and sophistication. It's a core games machine unashamedly targeting an entirely different audience, with plenty of time in its lifecycle going forward to address the more casual gamer.