Top 10 digital titles generated almost twice as much revenue on PS than Xbox
Superdata research says Sony took 63% share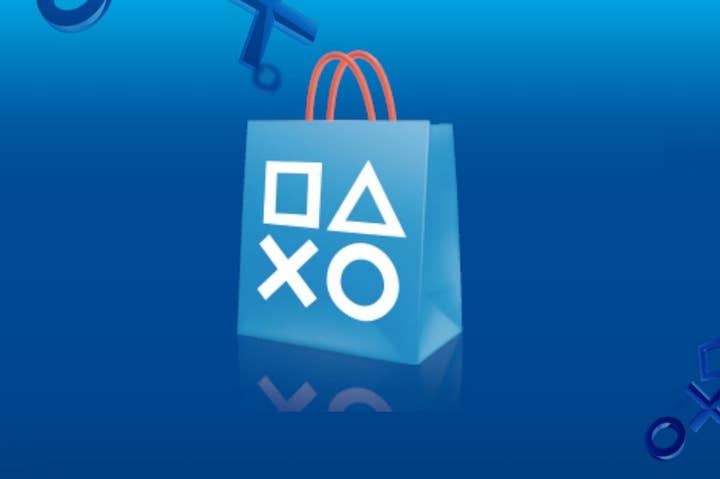 Superdata has indicated that customers spent almost twice as much on the top ten digital titles on PS3 and PS4 than they did on Xbox One and 360 in January, with Sony's platforms taking 63 per cent of the revenue share.
The report comes as the firm launches its new digital coverage, which pulls data from "37 million paying online gamers" and pins an annual total value of $49 billion on the console digital download market. That number, says Superdata, means that digital is now the predominant method for purchasing games.
"The digital games market now constitutes the majority of revenues in interactive entertainment. As consumer spending continues to shift away from retail, the landscape of top performing games is shifting with it."
GTA V was named as the biggest digital revenue generator by the firm, topping out the chart with an estimated $31.8 million in online sales in January alone. Call of Duty: Advanced Warfare and Destiny came in second and third. All figures account for full-game downloads and DLC.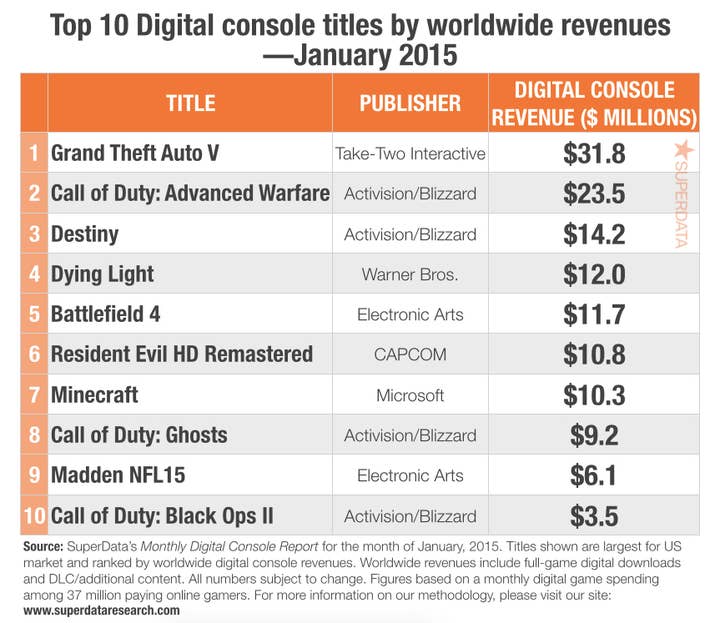 In terms of platform balance, PlayStation is well ahead of its Microsoft competitor. Even alone, the PS4 generated almost half of all digital console revenues, clocking up 43 per cent of the total. With the addition of the PS3, that figure rises to 63 per cent. The Xbox One and PS4 combined have a 70 per cent margin over their last-gen predecessors.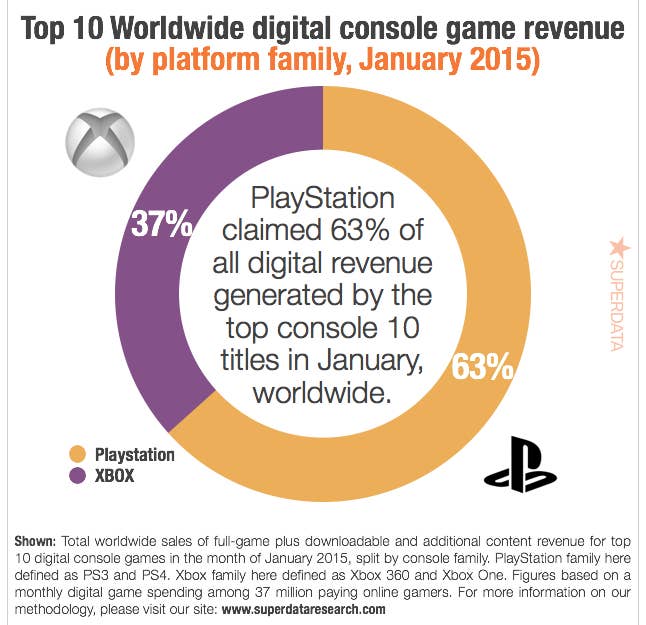 Although a somewhat arbitrary figure, the 50 per cent margin does feel like a good indicator of an unstoppable shift. Perhaps this will finally trigger a move towards pricing parity as well.