Sony's Paris Games Week event grabs headlines - ICO Partners
Consultancy firm says event drew more coverage for PlayStation than last year's Gamescom and Tokyo Game Show briefings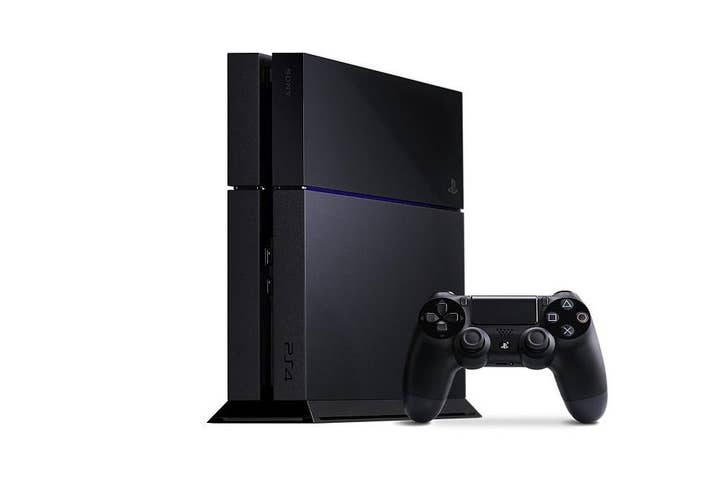 Last week, Sony held its European media briefing at Paris Games Week, instead of its traditional slot earlier in the season at Gamescom in Germany. Judging from ICO Partners' survey of media coverage coming out of the show, the move appears to have paid off for the PlayStation maker.
Using its internal tracking software, which monitors around 3,500 websites in 28 languages, ICO Partners tallied up the amount of coverage Sony received for PlayStation (whether it was specifically about the Paris Games Week show or not) and compared it to Sony events from years past. During the day of Sony's Paris Games Week conference and the two days following, ICO tracked more than 8,650 articles about PlayStation on its sites, a bump of nearly 12 percent over the same period around Sony's 2014 Gamescom showing. The Paris Games Week show also produced more coverage than Sony's 2014 Tokyo Game Show event, but less than its briefing at this year's Tokyo Game Show. (It should be noted that ICO focuses on Western media outlets.)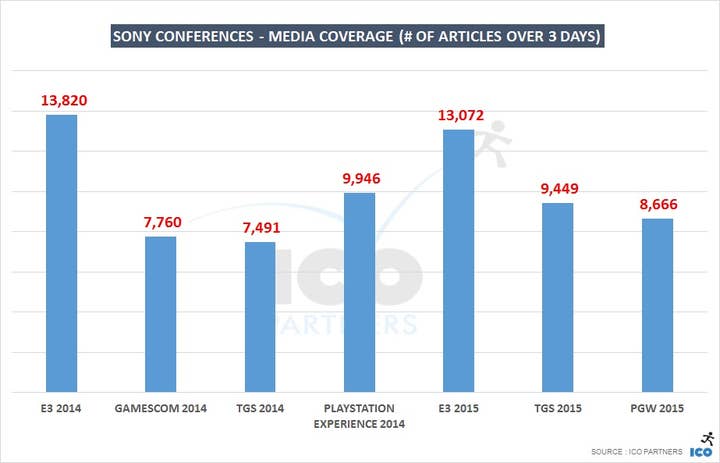 "In many ways, this validates Sony's decision to feature its media conference during the Paris Games Week," ICO Partners CEO Thomas Bideaux said. "As each event is unique in many ways, the value of certain announcements not being equal, it is impossible to say if the number would have been better at gamescom, but the fact that they look so good, even compared to the closer Tokyo Game Show, is a feat in itself. It looks like a small repeat of last year's brilliant PlayStation Experience."
Bideaux noted that Sony probably received a boost from being the only console maker with a major event at the Paris Games Week, just as Microsoft hogged the spotlight at Gamescom earlier this year when Sony decided not to hold a briefing at that show. However, it's not clear if Sony should repeat the strategy next year.
One of the main reasons for Sony to move its briefing to Paris Games Week in the first place was because of the shorter-than-usual time between E3 and Gamescom this year. Next year's shows will return roughly to their usual distance apart on the calendar. On top of that, Paris Games Week is already just a handful of weeks removed from Sony's PlayStation Experience event, the second edition of which is set to take place in San Francisco early next month.