The UK's premier indie, publishing and investment event
GI Live: London is the UK's premier indie, publishing and investment event, taking place alongside the UK's biggest games consumer expo: EGX. GI Live features two-days of in-person talks, meetings and roundtables, plus a bonus digital meeting day (Tuesday, September 20th). Tickets includes food and drink, plus a four-day pass to EGX. Access to the meeting system will be sent to you via email. The event will be held at CentrEd at Excel, which you can access via the reception by the docks.
Map to venue
The drink reception takes place at the Novotel Excel, Royal Victoria Dock – Upper Deck Bar.
Speakers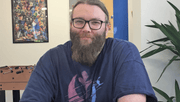 AJ Grand-Scrutton
CEO, Dlala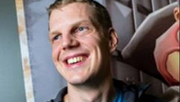 Alden Kroll
Designer, Valve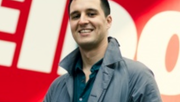 Archie Stonehill
Principal, Makers Fund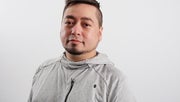 Bobby Wertheim
VP of Partnerships, Curve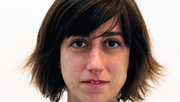 Caroline Marchal
CEO and Creative Director, Interior Night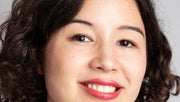 Cassia Curran
Founder, Curran Games Agency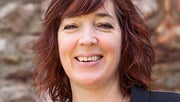 Cecilia Thirlway
Creative Enterprise Evolve Mentor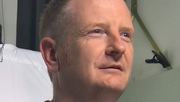 Craig Duncan
Studio Head, Rare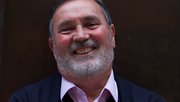 David Yarnton
Chief of Business Development, Kinguin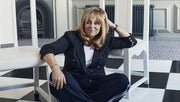 Dawn Paine
Co-Founder and CEO, Aurora Creative Agency
Erik Peterson
Business Development, Valve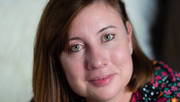 Gina Jackson OBE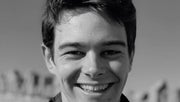 Harry Hamer
Associate, London Venture Partners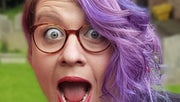 Jane Kinnaird
Creative Strategist at Creative Shop, Meta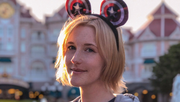 Lauren Hunter
Producer, Square Enix Collective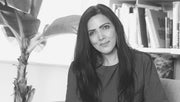 Mehjabeen Patrick
Chief Investment Officer, Creative UK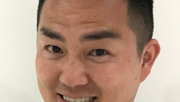 Mitsu Hirakawa
Director, Business Development EMEA Games Partnership at Twitch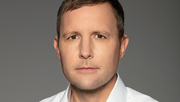 Sean Shoptaw
Senior Vice President, Global Games & Interactive Experiences, Walt Disney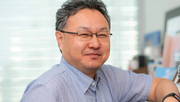 Shuhei Yoshida
Head of PlayStation Indies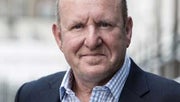 Sir Ian Livingstone
Co-Founder, Hiro Capital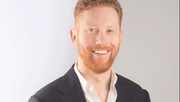 Spike Laurie
Partner, Hiro Capital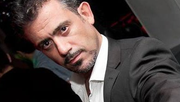 Stefano Petrullo
Founder, Renaissance PR
Schedule
—

Why Disney's games teams are working with developers of all sizes (Sean Shoptaw, Disney)

AAA games based on Disney franchises are on the way from the biggest games companies on the planet, such as EA, Ubisoft, Sony, Bethesda and more. But did you know Disney is working with indie creators to bring classic characters and franchises back to consoles? In this video Q&A, Walt Disney Games' Sean Shoptaw talks with GamesIndustry.biz about how the entertainment giant is working with partners of all shapes and sizes.

—

Sign-in and teas/coffees/networking

—

Fireside Chat: Shuhei Yoshida, PlayStation Indies

The development legend will discuss all the things PlayStation is doing, and will do, to support the indie development community.

—

Rare's Voyage into the Unknown - Live service, Game Pass & Pirates (Craig Duncan, Rare)

Craig Duncan will discuss Rare's transformation from making traditional single-player and multiplayer games, into creating and managing the ever-evolving, live-service hit Xbox title: Sea of Thieves. He'll share lessons that the team have learned, plus its experience as being the first major game to launch day and date in Xbox Game Pass.

—

The GI Live Investment and Publishing Panel

Lauren Hunter (Square Enix Collective), Cassia Curran (Curran Games Agency), Bobby Wertheim (Curve Games) and Harry Hamer (London Venture Partners) will discuss the latest trends in investment and publishing with GamesIndustry.biz Editor-In-Chief James Batchelor.

—

Interview: Sir Ian Livingstone, Hiro Capital

Hiro Capital's Spike Laurie will interview Sir Ian Livingstone to discuss the latest trends in investment and offer advice to studios.

—

Presentation: Using Twitch to Help Build Communities and Strengthen Your Game Launch (Mitsu Hirakawa, Twitch)

The video streaming giant will share advice with studios on how to make the most from its platform

—

Roundtable: Curve Games

Here's your chance to meet the Human: Fall Flat publisher and put your questions to the company

—

Presentation: Everyone hates us and we don't care -- but we should (Gina Jackson OBE)

Games haven't received the social acceptance by both the global mass media and the general public that it should. We are proud of the revenues we make and the audience engagement we can deliver, but what could we do as an industry to get cultural cut through, and to get governments, politicians and the press onside? And what could that deliver for us and our players?

—

Roundtable: Renaissance PR

Here's your chance to meet with the popular PR agency and receive advice on getting attention for your game and studio

—

Presentation: Lessons From Supporting 100 Game Companies (Mehjabeen Patrick and Cecilia Thirlway, Creative Enterprise)

Creative Enterprise presents invaluable advice on running your games studio - essential tips on becoming sustainable based on working with more than 100 games companies over the past few years.

—

Presentation: Making Your Company Investable (Archie Stonehill, Makers Fund)

Archie Stonehill from major international games investors Makers Fund gives an honest presentation about how you can make your company more investable.

—

Roundtable: Creative UK

Join Creative UK to find out more about the organisation's funding and programmes for games developers based in the UK, including the Creative Enterprise initiative

—

Roundtable: Yogscast Games

The publishing arm of the video media business will be answering your questions. You can even show them your games!

—

From Battletoads to Mickey Mouse: Tips for Working With Major IP

The CEO of Dlala Studios, AJ Grand-Scrutton, gives his advice and tips on working with established IPs - including how to pitch and following up on meetings. This is from the company that developed a new Battletoads game and has just announced it is working on Disney Illusion Island - don't miss this!

—

Opportunities with ID@Xbox

ID@Xbox's Ben Robinson with the latest offerings from the platform holder that supports the indie community

—

Gaming – the new battleground for the world's biggest companies

Join Dawn Paine from Aurora Agency speaking to video game and entertainment leaders on the wider world of brands and their interest in the video games space

—

Roundtable: ID@Xbox

Your chance to put your questions to ID@Xbox in an intimate roundtable session

—

Valve and Steam Live

Join Alden Kroll and Erik Peterson from Valve in a live interview (they're streaming in from Seattle) where they'll discuss publishing on Steam, Steam Deck and more. Plus, an extensive Q&A segment where developers can put their questions to Valve

—

The long road to As Dusk Falls

A fireside chat with Caroline Marchal (Interior Night) about the making of the innovative As Dusk Falls, the challenges of getting it to market and lessons to be learned for other indie developers.