Zynga sued by shareholder over early executive stock sales
Social game publisher finds itself in legal trouble from former shareholder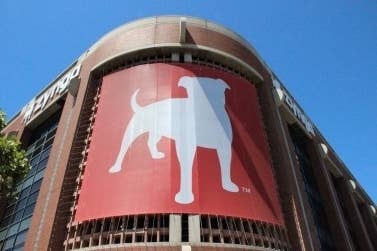 Social game publisher Zynga, Inc. has been sued by a shareholder who alleges that executives were allowed to cash out stock early, according to a report by Bloomberg. In a Delaware Chancery Court complaint, former Zynga product manager Wendy Lee said that following an initial public offering in December 2011 all shareholders were barred from selling shares for 165 days. Lee contends that this lockup period was then waived for certain executives, who sold more than 40 million shares in March 2012 for more than $200 million.
Lee said that Zynga's board "did not extend the same opportunity to Zynga's non-executive and former employees."
By the time the lockup expired for everyone else, Zynga's share price had dropped 49.3 percent. In her complaint, Lee said that she acquired 30,000 shares at $3.805 each, later selling those same shares at $3.15. Zynga's stock closed last Friday at $3.55.
Lee is seeking damages from those who benefited from the early sales on behalf of non-executive shareholders. The case in question is Lee v. Pincus, CA8458, in Delaware Chancery Court.
This is the second major case relating to the stock sell-off by Zynga executives. The previous lawsuit, the class-action Mark H. Destefano, et al. v. Zynga, Inc, was filed in California in July of last year.
[Image via AllThingsD]