Xbox One won US market share in Q1, says MS
The Xbox One S and new games fueled Xbox momentum but gaming revenue declined 5% overall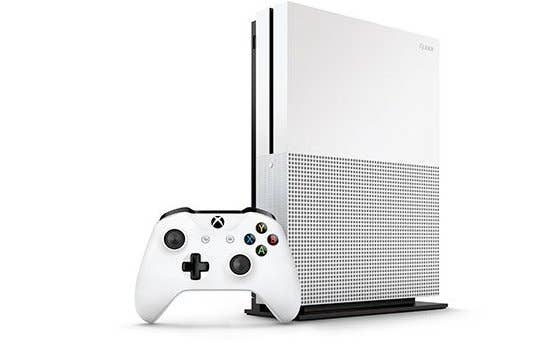 Microsoft released its first-quarter earnings report for the period ended on September 30 today, and the company proudly announced that its Xbox business has seen some momentum - last week, Microsoft sent out a notice to boast that Xbox One was the best-selling console in the US for the third month running. "Xbox One won US console market share for Q1," Microsoft said in its quarterly report, citing the success of the slimmed down Xbox One S and new game titles.
Forza Horizon 3 was probably Microsoft's biggest first-party release during the first quarter, but the company did not disclose sales. The focus more recently has turned to the just released Gears of War 4. Both titles are Xbox Play Anywhere games, meaning one purchase allows them to be played on either Xbox or Windows 10 PCs. With Battlefield 1 getting a strong critical reception, Microsoft is hoping to get a further boost from EA's shooter.
During the first quarter, Xbox Live active users continued to grow as well, which has helped Microsoft see gains in digital spending. "Xbox Live monthly active users grew 21 percent to 47 million," the company stated. While total gaming revenue declined 5% for Microsoft, the company said that the "lower Xbox console revenue [was] offset by higher Xbox software and services revenue."
Microsoft's gaming business saw $1.9 billion in sales during the quarter. The entire company generated revenues of $22.3 billion with earnings per share of $0.76.