Xbox Live is coming to iOS and Android, but not Switch (yet)
GDC 2019: Microsoft reveals new cloud services and packages for games studios
Ahead of GDC, Microsoft has announced that Xbox Live services will be coming to iOS and Android.
That includes features such as achievements, gamerscore, friend lists, family settings and Xbox Live security measures. Developers are now able to implement these into their smartphone titles.
"If you watch what we've done, especially with Minecraft, over the past few years, we've taken Xbox Live to as many platforms as Minecraft is on as possible," says Kareem Choudhry, Microsoft CVP of Gaming Cloud. "We're uniting those communities together with a consistent, singular experience for all of those gamers.
"We're now making that available to developers with our new mobile SDK for developers, which is available for iOS and Android. With one sign-in, iOS and Android games will have a consistent experience with fan favourite Xbox Live features such as achievements, gamerscore, hero stats, friends lists, club memberships, and even family settings -- no matter what device you're playing on.
"All of those features will be made available to mobile game developers, whether they're looking for the entire experience that we offer in Minecraft, or Solitaire, but also standalone features like achievements or gamerscore. Xbox Trusted Identity Network supports log-in, privacy, online safety, and child accounts. All things around safety, security, and privacy that we hold near and dear."
However, the company has nothing to report in terms of these services coming to Nintendo Switch. Microsoft was expected to announce a similar tie-up with Nintendo's machine, as detailed in a GDC talk description.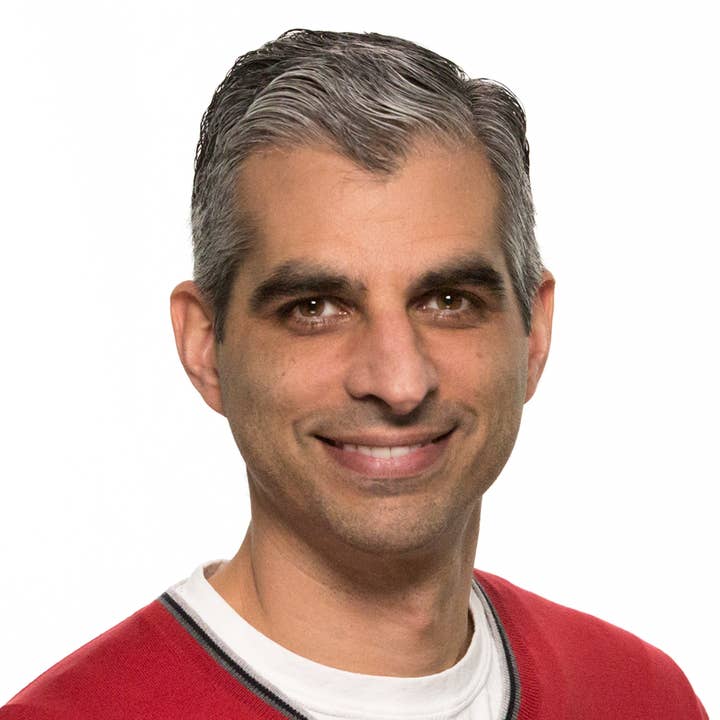 "Our goal is to unite the two billion gamers," states Choudhry. "But we don't have any specific announcements as it relates to Switch today."
Choudhry adds that he believes the new SDK will be far easier to operate than the Windows Phone SDK that developers had used previously.
"We really think we have a compelling offering with what Xbox Live offers in terms of community. It comes down to game developers and their choice. We are proud of the safety, security, privacy, and consistency that Xbox Live offers. If they want to bring that to their gamers - as well as the features of Xbox Live such as clubs and achievements - they're free to do so. But what I like about our approach is that we're taking a very game developer-centric approach, and they can take as little or as much of our Xbox Live features as they want, and it's a very lightweight process."
Xbox Live coming to iOS and Android may be the headline, but it's only one of a series of new GDC reveals for Microsoft's development services.
The company also revealed Microsoft Game Stack, which will unite numerous development products -- such as Visual Studio, DirectX, Azure and Havok -- into one bundle. Developers will be free to pick and choose what they want from the Game Stack list.
"Historically, all of our offerings have been varied and living in different pockets around Microsoft," Choudhry continues. "Developers don't have time to go searching for tools and it can be hard to navigate through everything we have to offer. That's why we're bringing these things together.
"Game Stack is a complete ecosystem of platforms, tools and services under one umbrella that support every stage of game development. But what's also important is choice. Game developers are free to choose as much or as little as they want out of Game Stack. If they want to take one piece, then great. If they want to take a whole section, then we'll support that, too."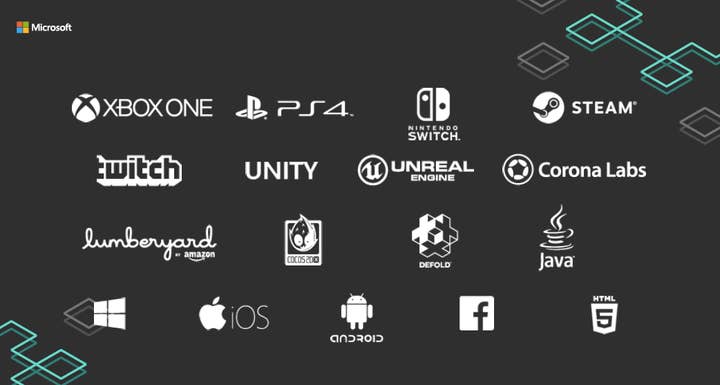 Game Stack primarily features services that Microsoft has operated before, including some that have existed for over a decade. But there are some new services available within Azure Playfab. Playfab, which Microsoft acquired last year, offers cloud services to game studios and Microsoft has introduced five new features.
They include a new matchmaking service, one adapted from Xbox Live matchmaking. Playfab Party enables real-time translation and transcription into voice and chart services. There's Playfab Game Insights, which helps monitor how your game is performing. Playfab Pub Sub is a messaging service that enables things like content updates and matchmaking notifications. And finally, Playfab User Generated Content, which enables players to create and share user generated content, is the same technology used for the Minecraft marketplace.
Microsoft reassures developers who already use Playfab that it will continue to work with other cloud providers. Indeed, Microsoft repeatedly underlined this fully cross-platform, platform agnostic approach.
"We think about game development the same way we think about gaming," Choudhry concludes. "Our vision [is people] should have the freedom to play the games that they want on the devices that they want with the people that they want. And our strategy centres around consumers being at the heart of it. That's the same with game developers, whether you're a AAA studio or an indie developer just starting out."