Xbox committed to slow growth in China
Phil Spencer wants to help Chinese devs go global even as Microsoft establishes foothold in massive market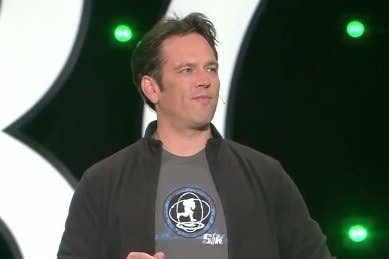 Microsoft sees China as more than just another place to sell Minecraft. As reported by VentureBeat, Microsoft's head of Xbox Phil Spencer explained the company's strategy during a keynote address at the ChinaJoy trade expo today.
"The reason we are here today is not only to bring Xbox One to China, but to open up the world to games made in China," Spencer said.
To that end, he said Microsoft is investing in the country and working on a number of partnerships with local companies. One of Microsoft's goals is to give Chinese developers access to global markets, even as it looks to establish the Xbox One in the country.
"We know this is a long-term investment for Xbox," Spencer said. "We have teams here investing and are committed to growing this business slowly. But most importantly, we are doing it in collaboration with the industry. What is missing so far is a game developed in China, and games locally developed in China that are reaching large global audiences. Hopefully all of us together can strive for that success point. There is nothing more critical to me in bringing Xbox to China than unlocking the potential of developers here."
Microsoft launched the Xbox One in China last September, but Asian market intelligence firm Niko Partners has called its performance to date disappointing. In less than a year, the Xbox One has already undergone two price cuts, one in December and a second one in May. The company hopes to turn things around with next month's launch of Halo: The Master Chief Collection (the first official release for the franchise in the country) and a planned release of Minecraft.