Wonder Workshop raises $6.9m for educational toys
Dash & Dot toys work with mobile apps to teach kids coding, earned $3.5m in revenue in first month on sale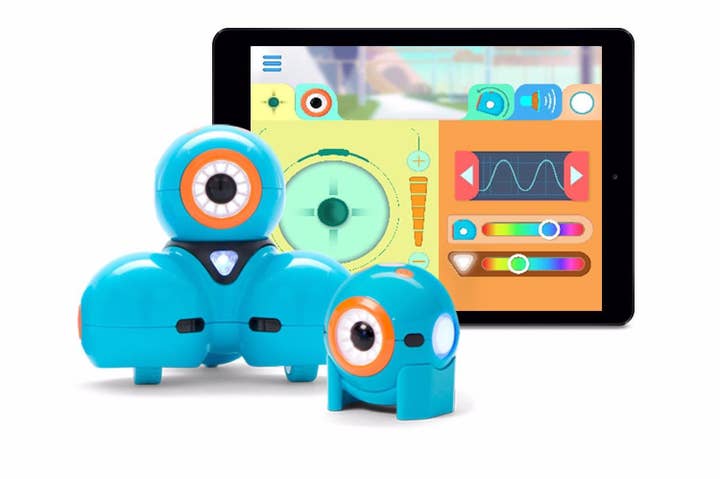 Wonder Workshop has raised another $6.9 million in funding for Dash & Dot, a line of "robot" toys that work in conjunction with mobile apps to teach children about coding.
The only new investor in the round was WI Harper Group, but it also included contributions from existing investors: Madrona Venture Group, CRV, Maven Ventures and Bright Success Capital, as well as several angels.
Wonder Workshop has now raised an impressive $15.9 million since it was founded in 2012 by Vikas Gupta, Saurabh Gupta and Mikal Greaves. Gupta, the company's CEO, previously held key positions at Amazon India, and sold his virtual goods platform, Social Gold, to Google for a total of $70 million in 2010.
And Dash & Dot is already justifying that level of investment, selling $3.5 million worth of the titular "robots" in the month following the December 2014 launch.
"The response from kids, parents and teachers has been incredible," Gupta said in a statement. "It's heartening to see Dash, Dot and our apps opening minds to the possibilities in blending coding and hands-on play.
"We continue to build a platform that helps children learn through play, and the additional funding will help us invest even further in content for our community such as new apps, school curricula, weekly challenges, the monthly magazine, and more."
Wonder Workshop has also made a pair of key hires: Cisco Systems veteran Raghu Sethuraman will be its new COO, and Ned Ward will be its new VP of marketing, bringing experience at prominent toy and games companies like LEGO, Mattel and EA.