What does Red Dead Redemption 2's delay mean for retail?
Christmas 2017 has lost a major player
That sigh of relief you heard last week came from every major publisher that has a game out this Christmas.
Red Dead Redemption 2's delay was not a surprise. Rockstar is a perfectionist, its games are prone to delays and Take-Two is a publisher that's unafraid to piss off its shareholders in the name of delivering a good product. We all expected a delay.
Yet it remained a relief. Red Dead may not be quite at GTA levels yet, but it's getting there, and the expectations for this one are significant. Rockstar games can act like commercial black holes that suck all the money out the market. But worse, these games are huge and can pluck entire gamers out of the marketplace for weeks and months.
Pushing the title out until April/May is a positive move, especially as we've seen numerous times before that Rockstar games will sell whenever they land.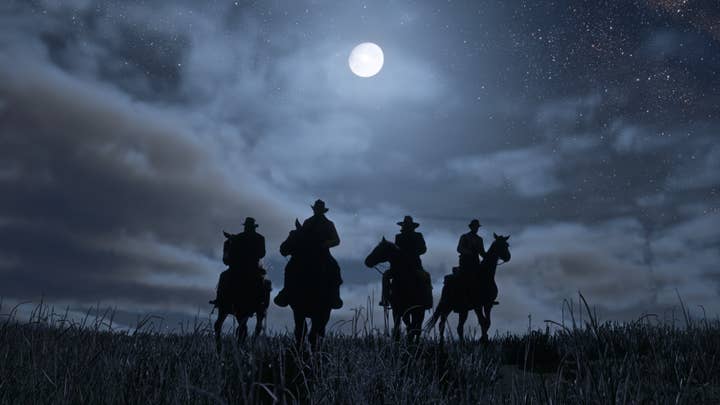 It's not the only big open world game to miss the Q4 crunch. Ubisoft revealed last week that Far Cry 5 will also arrive on shelves in February 2018.
Retailers have typically campaigned for games to be spread out more evenly throughout the course of the year. However, there's some anxiety in the trade about the end-of-year schedule. One buyer told me last week that "Christmas is making me nervous again" - referring to the underwhelming performance of some titles during last year's festive run-in. Despite a strong Q1, GameStop has kept its conservative full-year guidance due primarily to the delay of Red Dead.
You can understand that concern. With the notable exception of the Switch launch, it's been a tough 12 months for physical retailers. Last Christmas proved disappointing, and this year's line-up is looking weaker. There's currently nothing from Bethesda, or Square Enix, there's no toys-to-life game, and 2K is offering little outside of its regular annual releases.
Scorpio and Switch provides some hope, but then last year saw the launches of Xbox One S, PlayStation 4 Slim, PS4 Pro and PlayStation VR.
Even with the return of Destiny and Need for Speed, Christmas is looking quieter.
However, I don't automatically follow the logic that a smaller release slate means a weaker Q4 for shops.
If you take a closer look at last year's 'underwhelming' performance, and it wasn't so much about a lack of launches. There were actually quite a few titles that came out in November and December, but so many of them were shooters that appealed to the same audience. They were also absolutely huge. Even if gamers could afford to buy them all, they certainly didn't have time to play them.
"It would actually be irresponsible of Ubisoft to launch Far Cry 5 in the same quarter as Assassin's Creed"
In fact, if I was to pick out games that did better than expected (or at least, as well as we had hoped) I would probably name FIFA, Forza, Battlefield, Skyrim and Pokémon. There's a bit of audience cross-over between those, but not too much. Those were all good games that offered something a little different - even Battlefield, which took the bold step of going back to WWI.
It would actually be irresponsible of Ubisoft to launch Far Cry 5 in the same quarter as Assassin's Creed. And with Destiny, Call of Duty, Star Wars and maybe even Crackdown satisfying the action shooter market, is there really a need for Red Dead as well?
What the High Street really needs over Christmas is variety, and this year it may get it.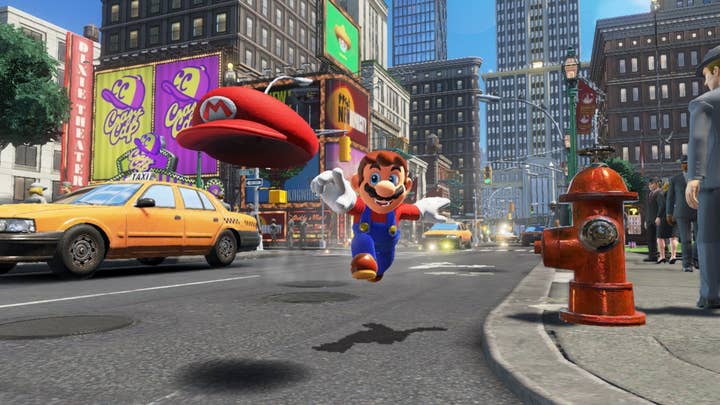 As Scorpio and PS4 Pro battle for that lucrative high-end gamer, it's worth taking a look at what's going on at the lower-end. With still a long way to go before the current console install base matches the last one, we should anticipate a bit of broadening out from Microsoft and Sony. Xbox One S and PS4 Slim will be key weapons in this area, particularly in the wake of a resurgent Nintendo. Indeed, Nintendo alone, with the promise of a new Mario, offers up some nice variety that we didn't see much of last year.
As E3 rolls around, it's worth looking beyond the explosive blockbusters to see how Knack 2, South Park, Gran Turismo and Need for Speed are shaping up, and whether Sea of Thieves is likely to land before 2018.
It's not going to be perfect (there seems to be a glut of racing games coming out, for one), but the Q4 slate this year may actually have a better balance of product than we've seen for some time. A line-up that might look quieter on paper, but in reality offers a lot more.
This article was first published in the GamesIndustry.biz Retail And Publishing Newsletter. Sign up for it here.