Weed game studio making a Bob Marley game with no weed
LBC Studios CEO and co-founder Solon Bucholtz discusses where cannabis-themed games are becoming more accepted, and where limits still remain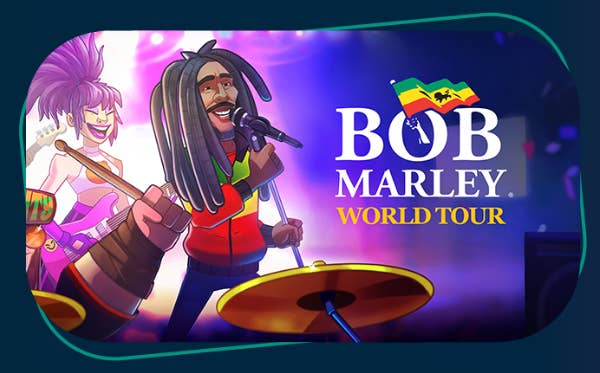 Solon Bucholtz and Dennis Molloy co-founded Vancouver-based LBC Studios in 2015 with a very clear goal in mind: to make games about marijuana "that spoke authentically to the community."
"We knew that everybody at the time – in Canada at least and globally in the cannabis culture – was looking for transitions as things became normal. Everybody in Canada was thinking about cannabis from the traditional production and distribution side. Myself and my partner, being part of that culture as well, recognized that gaming was a very exciting new vertical, and apps were growing," Bucholtz tells GamesIndustry.biz.
"We looked at the game space and realized that no one had really appealed to that culture and group of people in a meaningful and authentic way."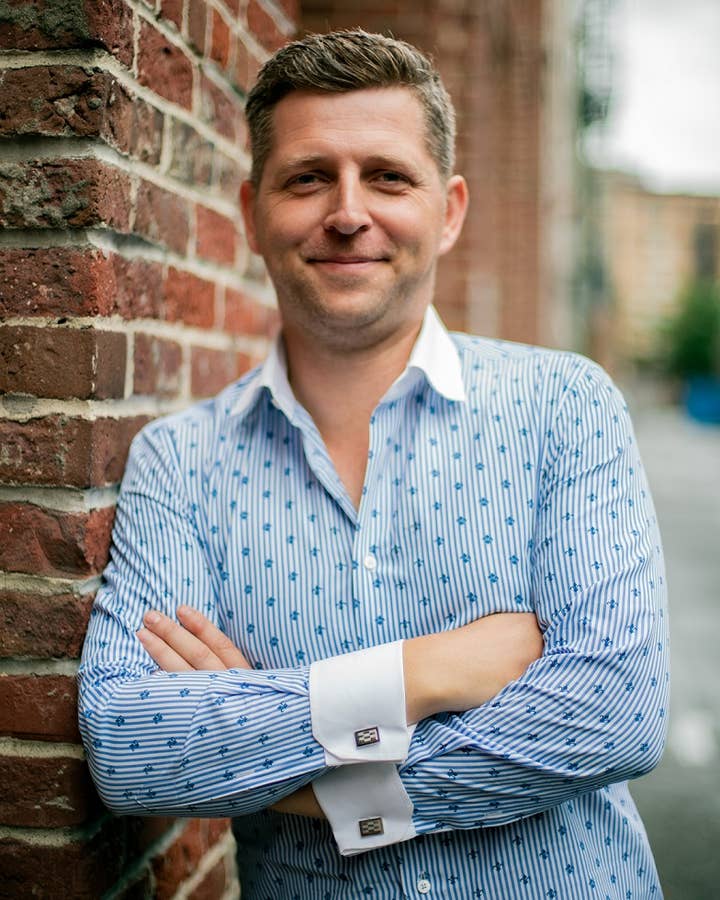 The studio's first project, Hempire, launched in 2017 -- on April 20th, naturally -- and proved to be a success, with more than 24 million players since then. It prompted Bucholtz to take what was a remote-working studio and bring everything in-person, setting up a studio in Vancouver's Gastown neighborhood and growing to between 30 and 40 people.
That opened some doors for the studio, including discussions with the Marley Merchandising, which licenses and markets Bob Marley's likenesses for various commercial purposes and is still owned by the Marley family.
"For us it was a natural fit," Bucholtz says. "Music fits well with our audience, Bob Marley is a natural fit, and our team was just genuinely excited to be the stewards of such a popular and well-respected brand and bringing that to the mobile game space."
The result is Bob Marley's World Tour, a free-to-play mobile rhythm game that will let players perform original songs of Marley's and remixes from a variety of genres, with RPG band building progression, to boot. Over time, LBC is hoping to expand the song list beyond the Marely family to also include artists who were influenced by or supportive of his music, with the business driven by sales of new songs, characters, and performance venues.
There's just one catch. Despite LBC being a studio dedicated to cannabis-themed games, and Marley's Rastafari beliefs, the game is drug-free.
"When we decided to develop the Marley game, we wanted to make sure we were building a game not just for Marley fans and music fans, but really gamers alike," Bucholtz says. "And we wanted to make sure it was accessible to as many as possible. One of the challenges we faced with Hempire is there are countries where we aren't able to distribute that game, strictly based on the content.
"We wanted it to be rated for a younger audience. We wanted it to be accessible globally"
"Marley is a global brand and it's had a global impact around the world. When we started thinking about the design of the game, we wanted it to be rated for a younger audience. We wanted it to be accessible globally. And we wanted it to be a product the platforms could get behind. Whether you're a kid who's new to Marley's music or an adult who's grown up with Bob's music and his philanthropy and beliefs, you could share that experience together. So the Marley game itself has no cannabis in it."
Despite that, Bucholtz isn't worried about questions of authenticity.
"It's a question we've discussed with the family and internally as well," he says. "Although there are some aspects of cannabis that obviously were very important to Bob and his beliefs, I don't think that's the driving force. And we put enough emphasis on many of the other areas Bob is remembered for today and has a meaningful impact on today in the game that that omission isn't a negative result in the overall experience or the authenticity we're delivering.
"Some areas I think are more important especially in the global environment we're in today, there's the music obviously. When most people think of Bob Marley, there's probably a song that comes to mind. But then there's the underlying messages that tie to his beliefs as well, around philanthropy, around unity, around bringing people together, and an underlying very positive and non-divisive message. That's where we wanted to emphasize our focus on the game."
Beyond the focus on unity, the game will also have the studio supporting One Tree Planted, the Marley family's preferred charity, which works toward reforestation worldwide.
"I think we've touched on enough areas that not focusing on [cannabis] is still authentic," Bucholtz says.
Despite the need to omit cannabis in order to reach a wider audience, Bucholtz says there has been growing acceptance in the industry and wider society for marijuana. After all, when LBC Studios was founded, the best-known cannabis-themed games were known primarily for not being allowed on app stores.
"When we first started the idea of building a world-class cannabis game that was authentic, that was the biggest risk we had on our radar," Bucholtz says. "How do we navigate the platform requirements and working inside of their policies?"
LBC's way to mitigate that was less "legalize it" and more "don't criminalize it."
"[Hempire] isn't about distribution or criminality. Instead it's about the positive aspects of cannabis, how it supports communities"
"Early on, we really wanted to make sure that how we present cannabis isn't about selling cannabis," Bucholtz says. "It isn't about distribution or criminality. Instead it's about the positive aspects of cannabis, how it supports communities.
"If you look at Hempire, it's really a story-driven joint that focuses on a town that's down on its economic luck, uses legal cannabis to build up the town, build relationships with people who are dealing with PTSD, and really just an underlying positive message driven by the community."
While he says Hempire was flagged by storefronts in the early days, the studio quickly made good contacts with the storefronts and worked with the platforms to address their concerns and ensure the game's message and positivity were understood. That paid dividends, particularly with Google.
"We were the first cannabis-themed game that was accepted by AdWords, we were the first cannabis game that's had platform level support from them as well," Bucholtz says.
"The one area we still did feel those challenges and I would say we still sometimes navigate today is actually more on the advertising side of things. Many of the larger ad networks and companies with public offerings sometimes have policies that blacklist adult content and cannabis-themed content. So that did make our pool of advertising smaller on the UA side."
And while Hempire has been featured in sub-categories from time to time, Bucholtz says neither Google nor Apple has seen fit to feature a cannabis-themed game on their main store pages.
Mobile storefronts aren't the only places where attitudes around cannabis are changing. Helping that perception change is one of the reasons Bucholtz says he left a family history in real estate – his father and grandfather were also realtors – to enter a game development industry he had no experience with and start up LBC in the first place.
"We don't have a very long time on this earth to make a meaningful impact and I wanted to get involved in something where I could touch a lot more lives, something where I could show up every day and be passionate about it," he says. "I wanted to make a meaningful impact on generations of people."