Vlambeer: "Devs shouldn't be afraid to charge $3"
Ridiculous Fishing studio claims "non-evil" free-to-play design is "almost impossible"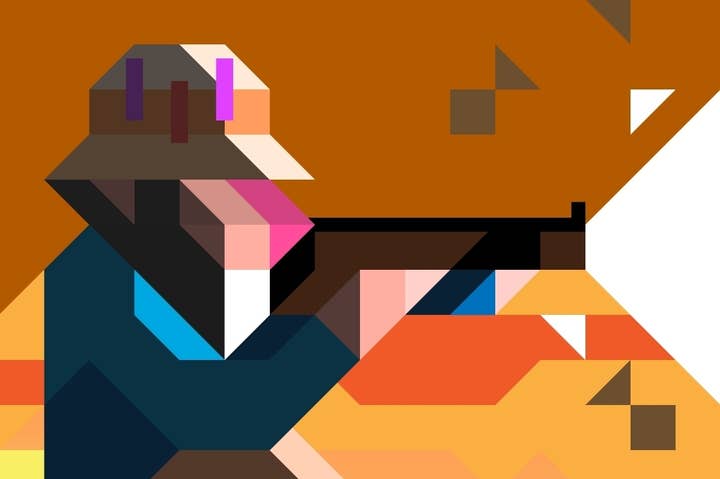 Ridiculous Fishing was launched on the App Store last week to huge acclaim and strong sales, and Vlambeer believes that its $3 price-point was essential to its success.
In a Reddit Ask Me Anything, representatives of Vlambeer advised developers to think twice about the current trend towards charging pennies for mobile games, or simply turning to free-to-play.
"We do believe that developers shouldn't be scared to charge $3 for a game," Vlambeer said. "The problem is that at $0.99, you'll need to sell endless amounts of copies to be able to survive as an indie developer. Most games don't even get close to that.
"A direct result of the whole race-to-the-bottom in prices is the prevalence of free-to-play on iOS - it seems to be a safer bet. But since its almost impossible to do free-to-play in a non-evil way and without sacrificing the elegance of your game design, we'll prefer to charge $3."
As discussed in a Critical Consensus article last week, Vlambeer's Ridiculous Fishing: A Tale Of Redemption is the best reviewed game of the year so far, despite a plethora of AAA releases from major franchises.
However, the road to success for Vlambeer has been far from smooth. The game was initially released as a flash-based browser title called Radical Fishing in 2010, and Vlambeer started work on the iOS version in December of that year. But just as production was starting to gather momentum, Vlambeer found itself victim of the App Store's culture of cloning in the form of Gamenauts' Ninja Fishing, which was launched in August 2011.
"The cloning didn't motivate us to make a better game," Vlambeer said on Reddit. "We always want to make the best game possible. If anything, it demotivated us to the point where we didn't want to work on the game any more... If we could've gone back in time and stop the clone, we think we'd much rather not have had to deal with a year and a half of demotivation. It turns out motivation is really one of the most valuable things you have as a game designer.
"The idea that we spent months coming up with a tight game design and someone else could steal the idea and get credits for it. The most painful thing was seeing how, after the release of Ridiculous Fishing, people would call us out for being cloners of this fishing game they played with a ninja in it."