VGVN hits 500,000 members
ESA's Video Game Voters Network online community hits half a million gamers ready to contact local legislators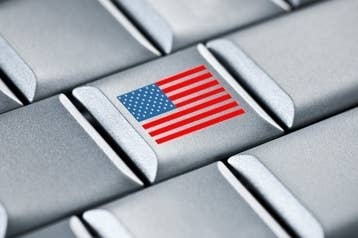 The voices of gamers are growing louder in American politics. The Entertainment Software Association today announced that its Video Game Voters Network has reached 500,000 members.
The VGVN has more than doubled in size in the last three years, a period which has seen a number of calls for increased legislation to curb violent titles. Two years ago, the Supreme Court overturned a California law restricting the sale of violent game sales to minors, and late last year, the National Rifle Association suggested that mass shootings in the US were a result not of the accessibility of firearms, but of the corrupting influence of violent games.
"As the prevalence and influence of computer and video games in our society has grown, so too has the dedicated membership of VGVN," said ESA senior VP of communications and industry affairs Rich Taylor. "These highly engaged members make their voices heard in government offices across the country, educating officials about video games' positive impacts and advocating for policy issues affecting game creators and consumers."
First established in 2006, the VGVN describes itself as "a place for American gamers to organize and defend against threats to video games by registering to vote and letting Congress know how important this issue is to the community." The group has organized its membership to write legislators in a variety of states, including one campaign to have them scrawl messages about First Amendment rights on old controllers and send them to California State Senator Leland Yee, author of the law at the heart of the Supreme Court case.