US monthly digital revenue approaches $1 billion
Mobile sees big gains in September as GTA V, Madden, and FIFA lead boxed digital sales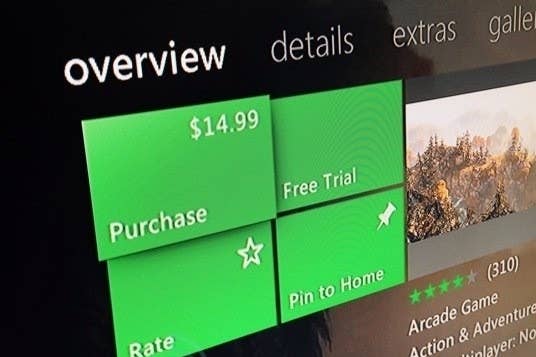 Across all categories in September, digital games accounted for $970 million in sales, up six percent year-over-year. Grand Theft Auto V leads in the boxed games category, but the real test will come this month, with GTA Online microtransactions becoming a part of the deal.
Downloadable content at retail reached $198 million, down 23 percent from last year. The three games in this category were GTA V, Madden 25, and FIFA 14. SuperData Research believes that GTA Online will pull in $206 million in additional revenue for Rockstar over the next twelve months.
The free-to-play MMO category, which includes Star Wars: The Old Republic, Rift, and Lord of the Rings Online, brought in $249 million in September. Spending dropped, but the overall audience grew by nearly 700,000 monthly actives. During the month, there were a few failures: EA closed its card-based game BattleForge and Red 5 Studios decided the Firefall's PVP mode was taken offline after it wasn't a hit with fans.
The subscription MMO category lost 300,000 subscriber last month, with total earnings coming to $82 million. Over the past twelve months, the entire category has lost 1.7 million players, but average revenue per user has increased to around $25 a month. Star Wars: The Old Republic's expansion, Rise of the Hutt Cartel, didn't save the game from losing 20,000 subs, but its active user base stays above one million.
Social games reached a monthly revenue of $176 million, up 16 percent year-over-year. Average revenue per user rose to $48, but the conversion rate dropped below two percent for the first time in four months. There were also a few casino-style games launched in September, including CasinoRPG, Stardust Casino, and Akamon Slots.
The Mobile games category was the big winner with $266 million, up 14 percent over last month and 52 percent over last year. Mobile publisher King has filed for an initial public offering and added Pet Rescue Saga to its list of top-grossing games on iOS. Pet Rescue Saga generated $360,000 per day, while Candy Crush Saga brought in $850,000 per day.
The full article was originally published at our sister site the [a]list daily.