Untitled Goose Game wins Game of the Year at DICE Awards 2020
House House received three awards, while Remedy Entertainment won four for Control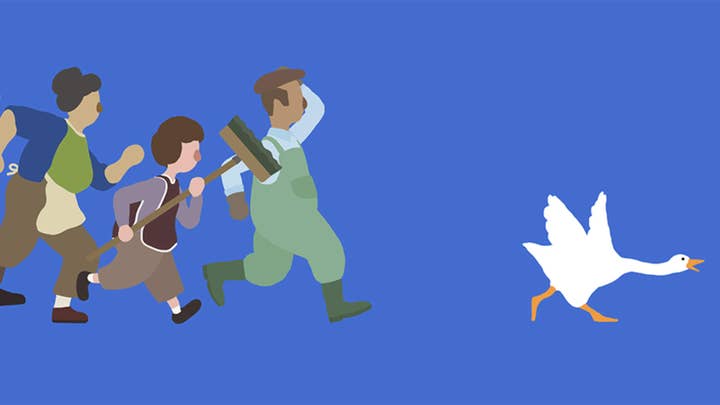 House House won Game of the Year at the 23rd annual DICE awards, one of three honours given to the Australian independent developer last night.
Untitled Goose Game was named Game of the Year ahead of Remedy Entertainment's Control, Kojima Productions' Death Stranding, Mobius Digital's Outer Wilds, and ZA/UM's Disco Elysium.
The win is particularly notable for the size of the studio behind it. House House is a small independent developer, and it received an honour typically dominated by AAA productions.
The last five winners of Game of the Year are God of War, The Legend of Zelda: Breath of the Wild, Overwatch, Fallout 4, and Dragon Age: Inquisition. The last time GOTY was won by a studio of comparable size was Thatgamecompany's Journey in 2012.
The Academy of Interactive Arts and Sciences (AIAS) also awarded House House with Outstanding Achievement for an Independent Game and Outstanding Achievement in Character -- for the game's titular goose.
However, the biggest winner in terms of awards was Remedy Entertainment, which received four honours for Control -- Action Game of the Year, Game Direction, Art Direction, and Music Composition.
The only other game to win multiple awards was Kojima Productions' Death Stranding, which was honoured for Technical Achievement and Audio Design.
Connie Booth, vice president of product development at Sony Interactive Entertainment America, was inducted into the Hall of Fame. Booth has worked at PlayStation for more than 21 years.
Game of the Year -- Untitled Goose Game
Action Game of the Year -- Control
Adventure Game of the Year -- Star Wars Jedi: Fallen Order
Family Game of the Year -- Super Mario Maker 2
Fighting Game of the Year -- Mortal Kombat 11
Racing Game of the Year -- Mario Kart Tour
Role-Playing Game of the Year -- The Outer Worlds
Sports Game of the Year -- FIFA 20
Strategy/Simulation Game of the Year -- Fire Emblem: Three Houses
Immersive Reality Technical Achievement -- Blood & Truth
Immersive Reality Game of the Year -- Pistol Whip
Outstanding Achievement for an Independent Game -- Untitled Goose Game
Portable Game of the Year -- Sayonara Wild Hearts
Online Game of the Year -- Apex Legends
Outstanding Achievement in Game Design -- Baba Is You
Outstanding Achievement in Game Direction -- Control
Outstanding Achievement in Animation -- Luigi's Mansion 3
Outstanding Achievement in Art Direction -- Control
Outstanding Achievement in Character -- Untitled Goose Game (The Goose)
Outstanding Achievement in Original Music Composition -- Control
Outstanding Achievement in Audio Design -- Death Stranding
Outstanding Achievement in Story -- Disco Elysium
Outstanding Technical Achievement -- Death Stranding