Ukie Careers Bar and GamesIndustry.biz Career Fair return to EGX
Your industry journey starts here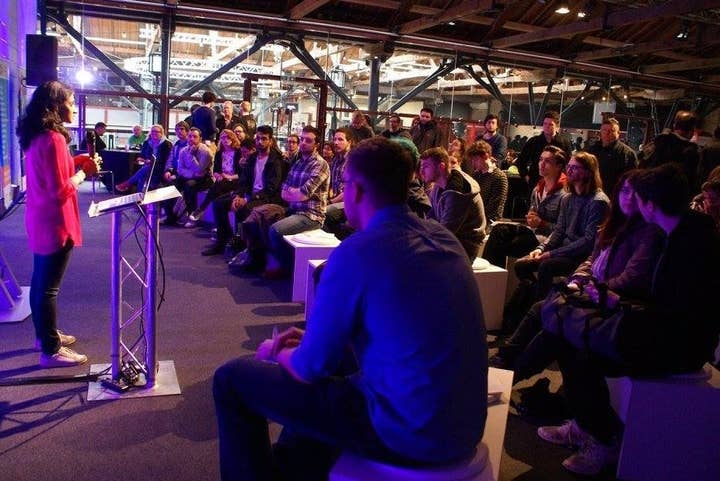 UK industry trade body Ukie is bringing its world-class Careers Bar back to EGX in Birmingham this year, teaming up with our very own Career Fair to kickstart the industry journeys of the next generation of game-making talent.
The GamesIndustry.biz Career Fair, running at EGX on 22-25 September, is the unique careers and education area. Featuring a range of careers and education exhibitors, accessible advice from developers and educators, and unique networking opportunities, the Career Fair gives everyone a chance to get closer to the games industry.
Ukie will once again bring its popular Careers Bar to the show, featuring talks by Video Games Ambassadors from some of the biggest names in the UK games business. The talks will deliver expert advice from all disciplines in the games industry, from programming and design to publishing careers in PR, marketing and community management.
Over 30 of Ukie's Video Games Ambassadors will also be at the Careers Bar throughout the fair to meet future games industry stars to talk about their games industry experiences and career histories. The industry volunteers will also give one-to-one advice on study choices or career paths, and give personalised job application and portfolio advice. Visitors to the stand are encouraged to bring CVs and work portfolios to the Careers Bar to make the most out of this one-to-one opportunity.
"The Ukie Careers Bar is an unique opportunity for the next generation of games talent to meet and pick the brains of games industry experts about building a fulfilling career in the sector," said UK CEO Dr Jo Twist. "The Video Games Ambassadors can provide one-to-one advice which is invaluable to those just starting out in their career or those considering a career change. We've seen huge success from the Careers Bar in the past few years and so we're delighted to be bringing it back to EGX, sharing the expertise of our network, and inspiring the games stars of the future."
"EGX has really benefited from the contribution Ukie has made by running the popular Careers Bar at our GamesIndustry.biz Career Fair," added EGX event director David Lilley. "At EGX, it's not just about playing games, but also exploring games culture and inspiring the next generation of games makers. The feedback we get from schools, colleges and universities alike, who all bring coach loads of students in their thousands to EGX, is that the GamesIndustry.biz Career Fair featuring the Ukie Careers Bar is a vital part of their enjoyment of the show. We look forward to welcoming Ukie and another great lineup of games industry experts to EGX this year."