Ubisoft expands Quebec studio to head production on new Assassin's Creed
Ubisoft Quebec getting $4 million investment to move into new, cutting-edge studio [UPDATE: Montreal will continue to be a lead studio for AC]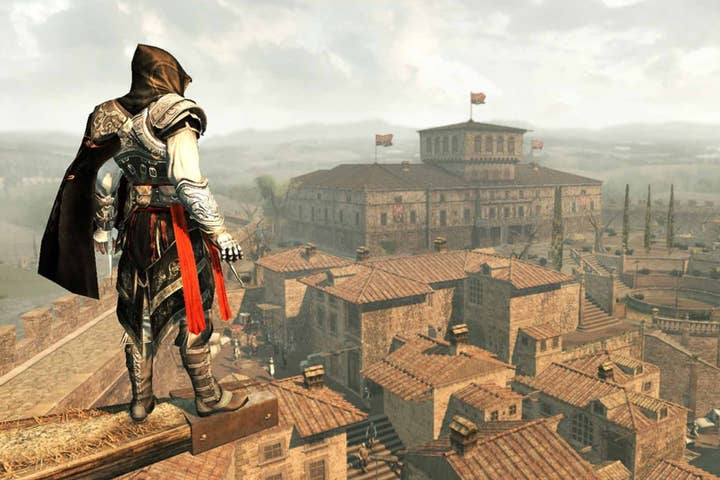 Ubisoft announced today that its Quebec studio has been handed the reins for the next installment in the blockbuster Assassin's Creed franchise. Following the investment of $28 million at its Quebec City studio at Davos in January, Ubisoft said it will take $4 million from that pool to give the Quebec studio a much improved workspace in the St-Roch district.
Ubisoft Quebec will be moving into a new, "cutting-edge studio" down the street from its current location. Ubisoft also said that the move will ensure the studio's presence in the neighborhood for the next 14 years. It's all part of a program by Quebec City to bolster its local tech companies. Quebec City is providing $500,000 to help update the new studio space.
Ubisoft Quebec will use the first three floors at 585 boulevard Charest Est, currently occupied by ABB. Ubisoft said it's being "completely redesigned and rebuilt according to the requirements of a modern AAA game development studio." Additionally, Ubisoft Quebec is moving ahead with previously announced plans to build its talent pool, with the goal of adding about 100 new employees over the next three years (Ubisoft has already hired half of that total, the company noted).
"We're glad to be staying in Quebec City, in St-Roch, a neighborhood bursting with creativity and which we have called home for the last 10 years," stated Ubisoft Quebec Managing Director Nicolas Rioux. "Our team is very attached to this techno-cultural hub, which the City of Quebec has built up over the years. Today, 350 people work at Ubisoft Quebec, a third of whom live in or near St-Roch. We draw talent from around the world to Quebec City. In fact, 15 percent of our team members are from abroad. Our teams contribute to the economy and vibrancy of this neighborhood, and we are thrilled to help ensure that this vitality will endure for years to come."
"We are one of Ubisoft's flagship studios in the creation of the highest quality online, connected, and mobile gaming worlds. We have many years of experience on major Ubisoft franchises such as Prince of Persia, Heroes of Might & Magic, Watch Dogs, and Assassin's Creed. We are thrilled that we will be heading up one of the next episodes of this major Ubisoft brand," he added.
Update: Some sites have been misreporting that Quebec is taking over Assassin's Creed as a franchise, but that's not true at all. A spokesperson told GamesIndustry International, "Montreal will continue to be a lead studio for other AC titles. And Montreal and Quebec will continue to collaborate with each other and with other Ubisoft studios - that's been key for making sure each Assassin's Creed title offers something new and creative for players."