Twitch and Facebook see an increase of 4% for Q2
Grand Theft Auto was most watched game at 167m hours followed by League of Legends with 143m hours watched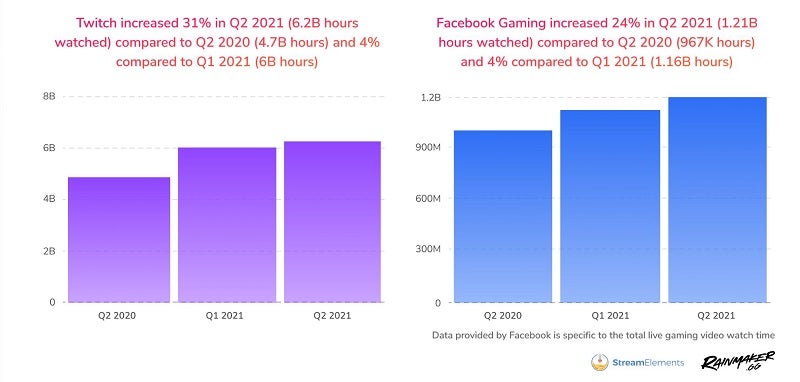 Twitch reached a new viewership record in Q2 with 6.2 billion hours watched, according to StreamElements analytics partner Rainmaker.gg.
The figure represents a 4% gain for Twitch in comparison to Q1 2021.
Facebook Gaming's viewership for the quarter was 1.21 billion hours, which was also a 4% increase from Q1 views.
Grand Theft Auto V was the most-watched game for the month at 167 million hours, followed by League of Legends at 143 million, Call of Duty: Warzone at 80 million, and Valorant at 76 million.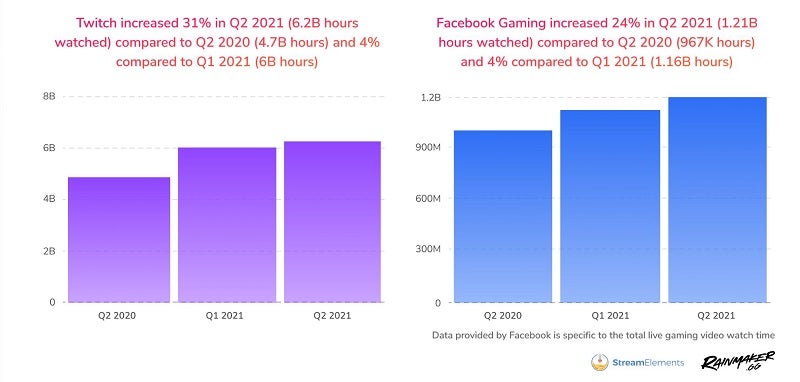 StreamElements also identified a growing interest in viewers watching VTuber streams.
Between the months of January and June, six of Twitch's ten most popular Vtubers saw notable increases with their respective viewership.
"One of the most important trends to follow is the rise of VTubers," said StreamElements cofounder Doron Nir.
"In addition to attracting impressive viewership numbers in June, a look at how much the majority has grown in hours watched since January illustrates just how big their appeal has gotten."