Too Human got a bad rap, sequels still possible says Dyack
Silicon Knights' Denis Dyack expects the truth to come out on May 14 in the trial against Epic Games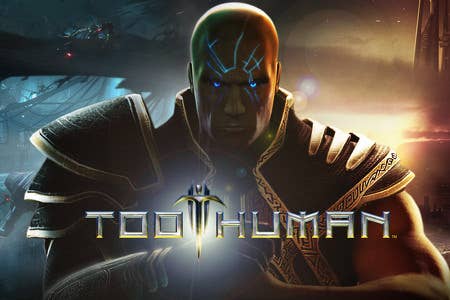 Too Human had been planned as an Xbox 360 exclusive trilogy when it launched in August 2008, but the game was panned critically and did not live up to sales expectations, leaving the future of the Silicon Knights franchise in doubt. Silicon Knights boss Denis Dyack, however, believes there is still hope and he told GamesIndustry International that an abundance of details will be revealed on May 14, the date set for his company's trial with Epic Games.
"I think as long as Silicon Knights is still around there is still hope," he told us when asked about continuing the Too Human franchise. "You know, in some ways Too Human got a bad rap, and there are all kinds of details. A lot of what happened with Too Human is going to come out in the court case, which is May 14."
Dyack then proceeded to reveal one detail about the game, which presumably didn't make it into the final product because Silicon Knights had to rewrite an entire game engine following its troubles with Epic's Unreal Engine.
"I think the state of our demise has been greatly exaggerated. Here we are. We're here"

Denis Dyack
"So as an example, this is not known at all - I'll give you something no one's ever heard before - but four-player co-op was done in 2008. Details of that and all that stuff will come out [in the court case]," Dyack said.
For those of you who haven't been following the case, Silicon Knights essentially accused Epic of not providing proper Unreal Engine support during Too Human's development, choosing instead to move company resources towards the development of Gears of War. Dyack's been "patiently waiting for five years" to go to trial and is eager to have "Epic's misconduct finally being aired in the light of day."
Dyack believes the trial will be hugely important to the industry because of how widely adopted Unreal Engine 3 has been. He told us that it's been absolute "hell" for him and his company.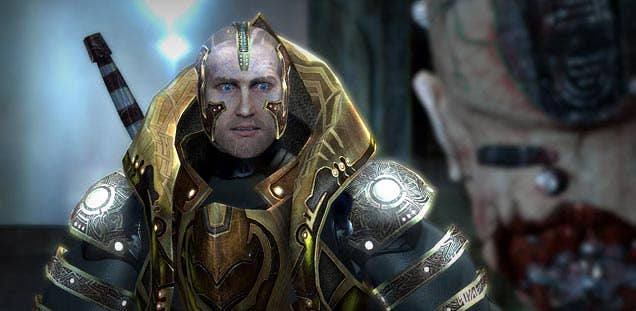 "Bottom-line, and this is pretty public, we went through hell last generation by trying to adopt the Unreal Engine. It hurt us so dramatically that it affected us a lot, all the way through. You know, we're hoping to fix that this gen. We've suffered a lot, that's all I can say," Dyack continued.
Interestingly, he refers to last generation and "this gen" because Silicon Knights has already moved on to new consoles. Dyack's not ready to talk about the next-gen project, but given his comments on Eternal Darkness recently, we have a strong suspicion that Silicon Knights is actually working on the fan favorite.
"We're really excited and we're working on our next generation stuff. We're working on an IP that's our most requested and we're really excited about that."
"We're smaller, obviously," he said referring to layoffs, "and we're going back to our roots. I'm really looking forward to a point in time when we can talk about it, it's just not today. That's the current state of things. I think the state of our demise has been greatly exaggerated. Here we are. We're here."
May is certainly shaping up to be a fun-filled legal month for the games business. One week prior to the Silicon Knights vs. Epic Games trial, former Infinity Ward heads Jason West and Vince Zampella will face off against Activision Blizzard in a trial on May 7 - the duo is seeking $125 million of unpaid Modern Warfare royalties as well as an annulment of their contract with Activision.
We'll have much more from our Dyack interview next week. Stay tuned.