Todd Howard to receive a Lifetime Achievement Award
16th Annual Game Developers Choice Awards honour Bethesda veteran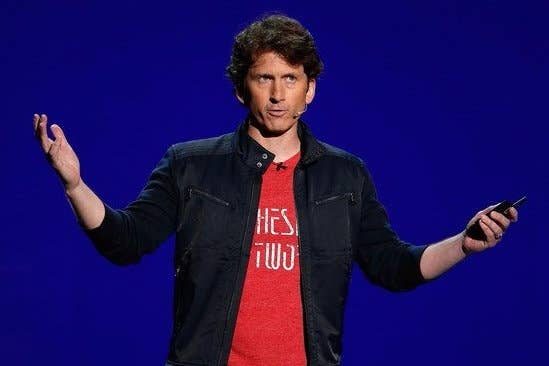 Bethesda Game Studios' Todd Howard will receive a Lifetime Achievement Award at the 16th Annual Game Developers Choice Awards next month.
Howard has spent 22 years with Bethesda and his legacy is impressive, ranging from 1995's The Terminator: Future Shock to the more recent hits Fallout 4 and Fallout Shelter.
"The Elder Scrolls and Fallout series present gamers with fully realized worlds filled with vast landscapes, and mystery at every corner. We're proud to honor the visionary developer for his leadership in creating these universes," said Meggan Scavio, GM of all GDC events.
"When you're completely captivated by these detailed worlds, it's easy to forget the level of dedicated work and creativity that went into every square inch. This award reflects on the amazing craft of Todd Howard and his team in making worlds as real as anything on Earth."
Previous recipients of the award include Warren Spector, Hironobu Sakaguchi, Ken Kutaragi, Peter Molyneux, Dr. Ray Muzyka and Dr. Greg Zeschuk.