TinyCo: Amazon App Store is a "gold mine"
Tiny Village ARPU highest on Amazon, devs warned against treating Android as a "second-class citizen"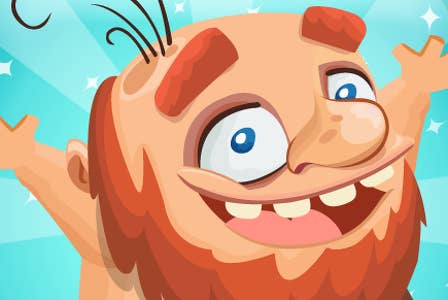 Mobile developer TinyCo believes that Amazon is a potential "gold mine" for developers seeking to improve monetisation rates for Android products.
The company's last game, Tiny Village, was released on iTunes, Google Play and Amazon, with the latter proving the most lucrative app store by far.
Taking the game's iTunes ARPU across all devices as 100 per cent, TinyCo found that its ARPU on Amazon was around 80 per cent higher. Narrowing the field to just tablets did nothing to buck the trend, with the Kindle returning ARPU around 43 per cent higher than iTunes.
And with Amazon's recent introduction of one-click in-app purchasing TinyCo expects its app store to become more and more lucrative for developers.
This contradicts data released by Flurry at the start of the month. In that report, Flurry suggested that ARPU on Amazon was more than 10 per cent lower than iTunes, with Google Play languishing in a distant third on 23 per cent.
However, Tiny Village's Google Play smartphone revenue was only 18 per cent behind iTunes, and only 35 per cent behind across all devices.
Jennifer Lu, TinyCo's director of business development, attributes its strong performance on Amazon and Google Play to its cross-platform engine, Griffin.
Previously, iOS was TinyCo's key focus, and its Android products suffered as a result - "the same situation that most developers find themselves in."
"Our games worked perfectly on iOS but crashed on Android, and our Android version lacked many of the features found on iOS," Lu writes in her blog post.
"Furthermore, with the complexity of Android's device fragmentation, we needed to be spending even more time on our Android version than our iOS version in order to maintain the same game quality and performance, which we clearly were not doing."
This only served to widen the gap between the ARPU on different platforms, but that changed with the introduction of its new engine.
"We built Griffin and made Android a first-class citizen- and now, it's starting to pay off."