Time to reinvent E3
The nature of E3 has changed, and it's time to reinvent the show: A modest proposal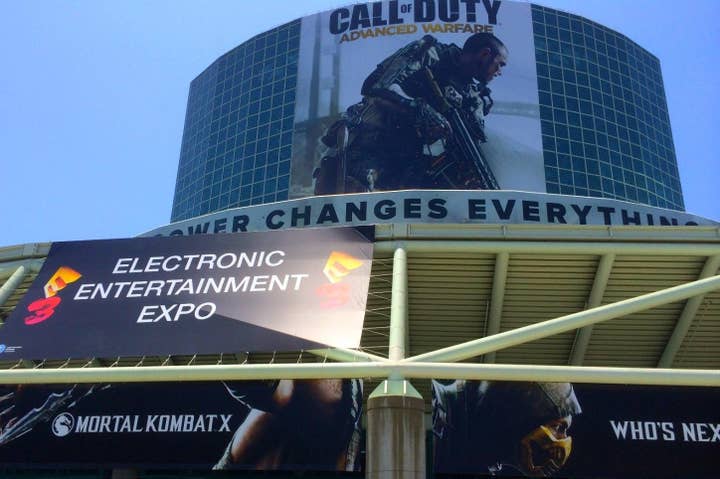 The Electronic Entertainment Expo's contract with the Los Angeles Convention Center is expiring in 2015, and the Entertainment Software Association is free to find another venue. As is normal when such a contract comes up, public statements are the first maneuvers before contract negotiations begin. "E3 is a world class show that deserves a world class venue. The Los Angeles Convention Center is no longer a top-tier property," said ESA head Mike Gallagher in an interview with CNBC. Before signing a contract for E3 at any venue, though, the ESA should rethink the very nature of E3. As the game industry is changing, the nature of E3 is changing. How and where E3 occurs should also change, and radically.
First, the ESA needs to recognize and acknowledge that the target audience for E3 has changed. The show was originally staged as a place for publishers to show off products to retail buyers first and foremost, with the intent of maximizing orders. Secondarily, while you had all those booths set up to impress buyers, you might as well show products to the media and get some press coverage. Yes, ultimately gamers bought the products, but if a game wasn't on a shelf in the store gamers couldn't get it, and probably didn't even know it existed. So the focus of E3 was impressing retail buyers.
Now the distribution and sale of games has been utterly transformed. Yes, there are still plenty of games sold in retail stores. But there's only a handful of retail chains that matter: GameStop, Walmart, Target, Best Buy in the US. Other countries with substantial retail sales have different chains to consider, but the basic reality is the same. For a fraction of the cost of an expo booth, a publisher can fly in all the retail buyers that matter and put them up in luxury suites for a week while giving them individual demonstrations of all the games.
"A combined trade show/consumer show would be highly efficient for the industry, keeping transportation and setup costs down for exhibitors. This plan also gets E3 more of what it is striving for: Consumer awareness and excitement about products"
Now, E3 is primarily about influencing gamers, while paradoxically not admitting ordinary gamers to the show. Publishers are competing for the most social mentions and YouTube views, trying to boost awareness and excitement for upcoming products. Retail buyers are more influenced by these metrics than by looking at games themselves, if they are smart. Beyond retail, games are increasingly sold online (in many countries, that's the only way), so awareness and excitement is everything.
This year E3 saw a decline in the number of exhibitors, continuing the trend that's been in place for a decade. The show used to fill the LACC to bursting, now the main show floor has acres of empty space. Not only is the facility too large, sprawling and technically backwards, it's not what the ESA should be focusing on. The fast-growing expos in the game industry are the ones catering to consumers.
Gamescom had 340,000 people this year. PAX Prime drew over 70,00 people. EGX will draw 80,000 people this year. The consumer shows are packing them in and bursting at the seams. Meanwhile , E3 is watching exhibitors evaporate and is trying harder than ever to keep people out (this year, security was checking ID for each and every person entering, and confiscating badges when they didn't match ID).
What should the ESA do with E3? Hold it in conjunction with a consumer show. This doesn't mean the ESA has to stage a consumer show, but partner with someone who can. Find a venue that can accommodate a huge number of consumers. Hold an industry-only show for two days ahead of the consumer show; for instance, on a Wednesday and Thursday, reconfigure booths as needed Thursday night, and bring in consumers Friday, Saturday and Sunday. This is how the San Diego ComicCon used to do it, with a comics industry trade show before the consumer show.
A combined trade show/consumer show would be highly efficient for the industry, keeping transportation and setup costs down for exhibitors. This plan also gets E3 more of what it is striving for: Consumer awareness and excitement about products. Publishers can encourage fan participation, cosplay and game play and celebrations of the games and the people who make them. Meanwhile, execs can still get useful industry-only time to cut deals, make sales and impress the media without hordes of consumers around.
The ESA's members are more than just traditional packaged goods publishers, with companies like DeNA and Wargaming and GungHo Entertainment. Shouldn't the group's show reflect the membership? All game companies, no matter the platform or distribution method or business model, want to reach consumers. The ESA should reinvent the Electronic Entertainment Expo to optimize the reach and influence of the show. With the contract expiring for convention facilities, it's the perfect time to change direction.
Republished from the [a]list daily. For more, read the [a]list daily and subscribe to the newsletter to get the latest in game and entertainment marketing news, cool videos, incisive opinions, exclusive interviews and industry data.