Tim Willits: Recapturing the emotional core of Doom
Saber Interactive CCO and former id Software studio director talks about building games off one awesome thing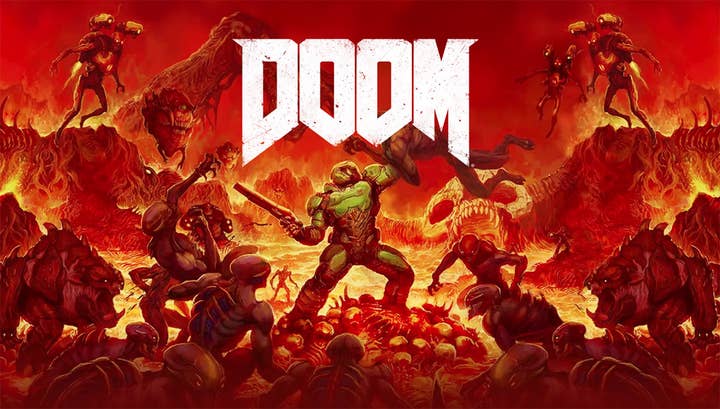 When the Doom reboot launched in 2016, it was lauded as a return to what made the original games sing. It was a critical success, sold over two million on PC units in less than a year, prompted a sequel, Switch port, and even a virtual reality adaptation.
In his review for The Guardian, Simon Parkin described it as "a ludicrous yet compelling return to shooter basics." Following Doom 3, which was a horror-focused departure from the heavy metal infused mayhem of its predecessors, Doom 2016 was received as a welcome change of pace in a market dominated by conventional military shooters.
Speaking with GamesIndustry.biz at the Fun and Serious Game Festival in Bilbao, Spain, former id Software studio director Tim Willits outlined the studio's approach to rebooting Doom. For Willits and the development team, it was all about simplicity and focus.
"Sometimes people build games where they throw everything into it, and it's like, 'Okay, that's cool.' But if they had just focused on one special thing, or a few really special things, they would have been more successful," he said.
"What were the things that you remembered about the original Doom that elicit an emotional response from you as a player? That's the soul of the game"
"Look at Doom 2016: the story is the story, but that pushes forward combat -- and glory kills [were] awesome -- and that's what the game was built off. So if you think about some of the truly great games, you can point to that one thing that is awesome about it."
Doom 2016 was built on the emotional core of the original game, says Willits: the fast pace, blood and gore, driving combat, ridiculous weapons, and heavy metal. It's everything the original games were, but in a sleek new package with those rough '90s edges filed down.
"The action, how did it make you feel, the experience of playing? What were the things that you remembered about the original Doom that elicit an emotional response from you as a player? That's the soul of the game. Then [it was a matter of] focusing on that and getting rid of all the other crap.
"Plus, we have really, really talented people. I cannot stress enough that it is important to have an insanely talented development group, because any game idea can be done if it's executed well, and the execution comes from the team. And the team is amazing, and the team focused on the pure, emotional aspects of the original Doom, and built everything else around that."
This is a philosophy which Willits has taken into his new role as chief creative officer with Saber Interactive, which he joined in 2019 after 24 years with id Software. Although primarily a work-for-hire studio, Saber has turned to publishing and IP development in recent years, tackling everything from shooters and sports titles to driving simulators and casual games.
"[Saber is] kind of like id Software way back in the day... It's definitely exciting, and it's fun to work with so many different games as well... I want to bring my experience of making fast and precise and quick shooters to these other genres."
"You can spend four years making a game and still not have something anyone wants to play"
The studio is already taking this approach with games like Mudrunner; a mud-spattered take on classic truck sims. It's a game with a straightforward focus on its core concept of rugged, challenging off-road driving. It's a similar case with zombie shooter World War Z, which is perhaps the studio's most successful title, selling one million units in its first week. For Willits, the core of these successes lie with delivering a unique and well-executed concept.
"[World War Z] is a good action game, but the thing that everyone loved about that game was the swarms of zombies," noted Willits. "So you can find that one unique thing, that is simple to understand, it's simple to pull people in; it's a concept people can get their minds around, and then you build a game around it. That is your key to success."
Willits oversees the creative side of Saber which compliments its core business with IP development and new games. With well over 500 staff at four locations in Spain, Russia, Belarus, and Sweden, Saber is one of the larger European employers, and arguably has the resources to develop AAA titles. But Willits says the studio isn't concerned with ticking such boxes, and takes an iterative, live service approach to development.
"What is the unique thing about this game that is fun? Get it out almost as quick as we can, and then build on it.... We can be very, very successful by focusing on the core aspect of a game, getting that executed well, and then getting it out."
He added: "You can spend four years making a game and still not have something anyone wants to play... Just because you spend a lot of money on a game, doesn't necessarily make it AAA. So for us, we are going to execute things that work well for us and then bring it to market as quickly as possible. Because it is a recipe for success."
Disclosure: GamesIndustry.biz is a media partner of the Fun and Serious Game Festival.