Tilting Point acquires FTX Games assets and Plamee Studios from Playtech
Tilting Point now publishing Narcos: Cartel Wars, The Walking Dead: Free Casino Slots, and Criminal Minds: The Mobile Game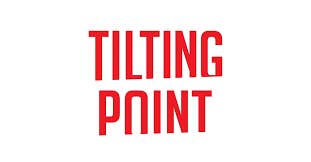 Tilting Point, a leading free-to-play game publisher, has acquired free-to-play mobile games and assets from gambling technology software leader Playtech plc.
Tilting Point's acquisition includes assets of San Diego-based FTX Games, known for publishing Narcos: Cartel Wars, The Walking Dead: Free Casino Slots and Criminal Minds: The Mobile Game, and St. Petersburg-based Plamee Studios, the developer behind Narcos: Cartel Wars.
The deal marks Tilting Point's third acquisition in the past eight months after LTV tech platform Gondola and Character Collection Role Playing Game Star Trek Timelines. Tilting Point has already taken over operations of all three of the live games, and the production of another title in development.
The acquisition of FTX Games assets and Plamee Studios from Playtech comes at a time when the gambling technology leader has taken the strategic decision to focus on its core business developing best-of-breed gaming and sports betting products and content.
FTX Games unites best-in-class entertainment franchises with the world's best development teams, and has led to a string of engaging and successful games which have rallied tens-of-millions of fans around properties like The Hunger Games, Mission: Impossible, Criminal Minds, Narcos, Breaking Bad and The Walking Dead.
Their game Narcos: Cartel Wars, based on the hit Netflix series by Gaumont International Television and developed by Plamee Studios, is a top-grossing game with over $60M in revenue since launch. Narcos: Idle Cartel, a second game based on the hit Gaumont series, was announced earlier this year as being in development by Tilting Point and Big Wolf Games, making Tilting Point the sole publisher of the only two Narcos mobile games on the market.
"This has been an exciting time as momentum continues to build for Tilting Point," said Kevin Segalla, CEO, Tilting Point. "FTX, Plamee, and the great games they've made are an excellent addition to the growing Tilting Point family. For us, acquisitions of strong studios are the natural progression as we continue to grow our publishing business."
"Playtech has put together an impressive and highly successful free to play mobile game business. At Tilting Point, we share very similar DNA and expertise in bringing great brands to mobile. We are thrilled to be able to give the companies that made up that business a home as Playtech refocuses on its core business." said Samir El Agili, president of Tilting Point.
Narcos: Cartel Wars, The Walking Dead: Free Casino Slots, Criminal Minds: The Mobile Game and most of FTX Games' and Plamee Studios' games will benefit from Tilting Point's $132 million annual investment user acquisition fund, as well as its proprietary technology and deep bench of talent with extensive free to play experience. These attributes have helped developers of over 80 games across the US, Europe and Asia scale their great games up to top rankings.
The company helps teams power up their existing games with its live publishing model, in addition to providing top development studios with expert resources, services and operational support. Once a game scales, the pathway to bigger projects, such as co-development, is open. Tilting Point is currently scaling 28 games and partnering on four co-development projects.