What do Stadia's struggles mean for game streaming?
With Google's closure of Stadia Games and Entertainment, other players in the game streaming space explain why they're still optimistic
The closure of Stadia Games and Entertainment, Google's internal development team dedicated to creating exclusive content for the streaming service, was both a surprise and a disappointment.
The studio, led by Assassin's Creed and Watch Dogs producer Jade Raymond, was announced alongside the service itself, with the promise it would work on developing games that are only possible when delivered via the cloud.
But the closure itself calls into question the promise of game streaming in general. Given how the technology has transformed music, film and TV, it's still possible -- perhaps likely -- that streaming will become a significant pillar of gaming. But if one of the world's biggest tech companies is abandoning its own development plans after less than two years, who else can make this happen?
Warning signs are even seen, to a much lesser extent, by the departure of Marc Whitten -- formerly head of Amazon's own cloud gaming service Luna -- just five months after the project launched.
The games streaming market has undeniably suffered a public blow by the news, but remaining players GamesIndustry.biz spoke with are bullish that Google and Amazon's stumbles will have no impact on the technology's rise in the long run.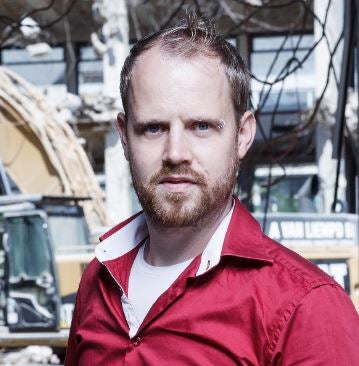 "There is no guaranteed path to success when developing games," observes Doki Tops, CEO of subscription-based streaming service Utomik. "Hits are not easily created -- often the result of a lot of trial and error, and also a matter of luck.
"Google's approach to gaming says nothing about the power of game streaming -- the potential is there. Google also built its game streaming platform with a proprietary approach making it very difficult as every game needs to be re-built from the ground up for their platform or needs to be ported. This approach creates an enormous barrier for game developers."
Bruce Grove, CEO and co-founder of streaming specialist PolyStream, adds that Google's troubles are reminiscent of what he experienced during his time in senior management at OnLive, one of the early on-demand streaming pioneers that shut down back in 2015.
"The closing of Stadia's studio is a key indicator that they are on a familiar path because they haven't fixed the fundamentals," he says. "Pixel streaming game content as video via a GPU per player has been debunked as a bad business model, and Stadia failed to do their history homework. You can't expect to tack on a cloud native game as a footnote to your core technology when your core technology can't handle unpredictable spikes in concurrent users - not subscribers, but millions of actual players.
"We are at the second age of cloud gaming, and the market is in a structuring phase"

Ivan Lebeau, Gamestream
"The Stadia game dev team -- no matter how smart, experienced, and amazingly talented -- was always going to struggle to deliver something compelling that wouldn't take years to realise, or need an audience of millions to make the return worthwhile, with the technology and economics that come with developing content for that platform. Simply put, Google couldn't afford for them to make a hit."
Ivan Lebeau, president and founder of white label service Gamestream, points to recent comments by our own Rob Fahey, who emphasised that Google is primarily a B2B company, one that isn't fully equipped to deliver such a service to consumers. Meanwhile, Steve Cottam -- CEO of retro-focused Antstream -- says Stadia positioning was a problem from the start. Even our first interview about Stadia with veteran games exec Phil Harrison saw him laud the tech as the start of an "inevitable and one-way shift" away from consoles.
"The problems Stadia had in the beginning with AAA, tech glitches and lack of content started them down a path towards consumer dissatisfaction," says Cottam. "Consumers never asked to replace their Xbox or PlayStations. They were perfectly fine in a booming console industry to stick to their current system."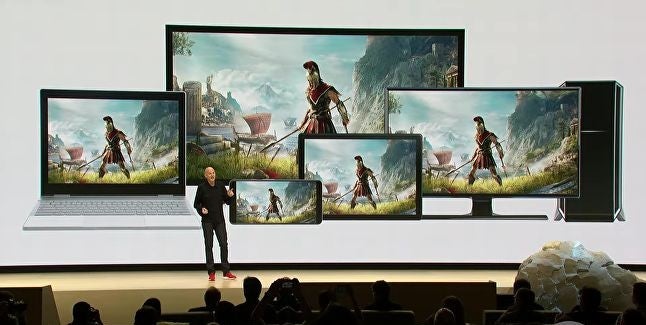 Florian Giraud, vice president for global consumer business at Blade -- the company behind cloud gaming service Shadow -- still believes Big Tech will not abandon games streaming just because it is challenging. (Indeed, his company is tackling its own challenges as, after we spoke to him, Blade now faces bankruptcy and receivership.)
"The problems Stadia had in the beginning started them down a path towards consumer dissatisfaction. Gamers never asked to replace their Xbox or PlayStations"

Steve Cottam, Antstream
Giraud observes that before 2019, none of the big five (Google, Amazon, Facebook, Apple and Microsoft) had a cloud gaming service. Today, four out of five -- all but Apple -- do.
"Developing game streaming technologies is challenging for all players - no matter if you are a startup or a world-renowned tech behemoth with infinite resources and talent," Giraud says. "We're still in the nascent stages of the industry. All players will make mistakes along the way, ourselves included. But beyond any hurdles, this rapid trend demonstrates the tech industry's confidence in cloud streaming."
Streaming firms are also quick to cite Google's lack of experience in the games industry as a significant factor in Stadia's struggles. As Tops observes, the business of video games is bigger than Hollywood in many ways, with its own proven business models and established players leading the market.
"Stepping in and thinking that you can change the model or dominate the industry is not easy," he says. "You need to really understand the market dynamics, trends, technology, content, etc... Building a gaming ecosystem requires more than just a budget. It requires the skill to position yourself in the landscape against companies like Microsoft, Sony and Nintendo."
Lebeau agrees, pointing to other major games streaming services: Nvidia's GeForce Now and the cloud component of Xbox Game Pass, both run by veteran games firms.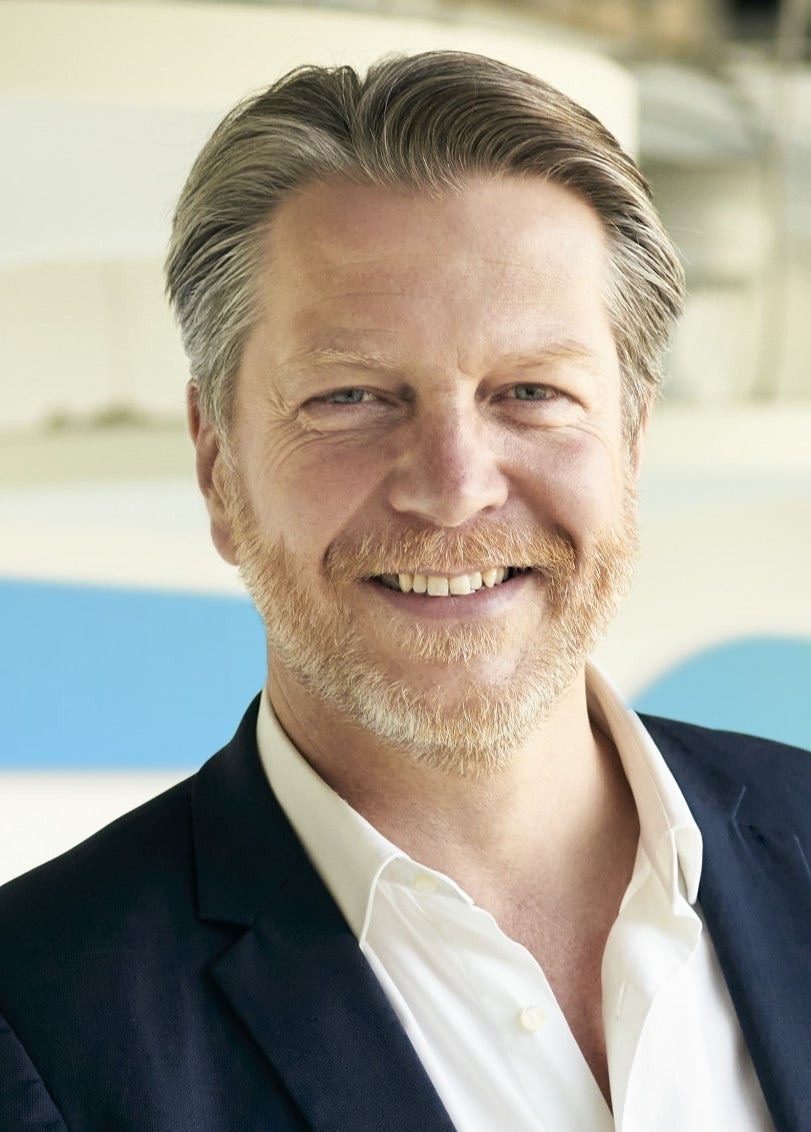 Another hurdle for Stadia so far has been its business model. While the likes of Netflix, Disney+, Spotify and Apple Music each offer a vast library of content for a monthly fee, Google asks Stadia users to pay for full-price games individually -- although the Stadia Pro subscription does give players access to a selection of titles that expands each month. The big tech giant will no doubt argue you're paying for the ability to play across numerous devices, users who aren't on desktop or laptop are still limited to certain smartphones, tablets and specific models of Chromecast -- and even then, newer versions haven't supported Stadia at launch.
The assumption is that subscriptions are the way to go -- certainly that's been the case in every other entertainment sector. And while Utomik also opts for the 'all you can eat'-style subscription, Tops maintains there is still room for experimentation in the games streaming market.
"There will be different business models depending on your target gaming group," he says. "A hardcore gamer has other needs than a casual gamer. There is no 'holy grail' that matches all gamer needs of all target groups."
Case in point, both Game Pass and GeForce Now operate very differently. Yes, Game Pass is a subscription service, but one that allows you to download games to your Xbox and PC, with streaming positioned as an alternative distribution method rather than a crucial selling point. Meanwhile, GeForce Now is also a subscription service, but only for the ability to stream your games to any individual device -- the games themselves must be purchased individually from marketplaces like Steam or the Epic Games Store.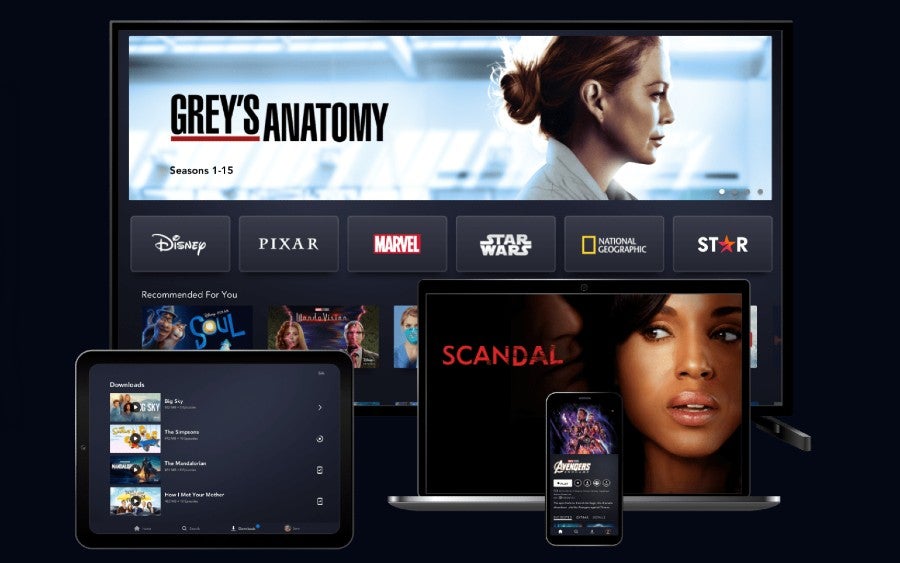 With so many different offerings out there, Cottam questions whether subscription fatigue or gamer scepticism is hindering the model's adoption in the game market. He also observes that while Spotify and Netflix subscribers can weigh up the monthly fee against how much they would usually spend on CDs, DVDs and cinema trips, the variety of payment models and price points in games makes for a more difficult comparison. Nonetheless, he asserts that subscription will "definitely be the future of the streaming payment model."
The comparisons with Netflix, Spotify et al are inevitable, especially with consumers' appetite for streaming illustrated by Disney+ reaching 100 million subscribers in just 16 months. But while streaming has become the norm for film, TV and music, Grove insists it's a myth that games will easily adapt to this model.
"The others are broadcasts of one stream to millions of people at the same time," he explains. "Because games are interactive, they need one stream per player and instead act like a gym selling as many subscriptions as possible, but are unable to accommodate everyone turning up on the same day. They are not comparable in their operating costs, their capacity to deal with huge peaks in users, or the infrastructure or power required to serve."
Giraud adds: "Video and music consumption is diversified -- you usually watch a movie once -- while gaming playtime is highly concentrated. Lots of gamers play Fortnite every day, for instance. Plus, more and more games are free-to-play, with a monetization model that is hardly compatible with all-you-can-eat bundles."
So where does all this leave the future of games streaming? Stadia continues to operate but will focus solely on third-party games, with Google looking to licence the tech to other companies. Nvidia's GeForce Now is entering its second year out of beta, while Luna and Game Pass' cloud component are still in their first year. All are focused on third-party games with little to no exclusives among them, meaning there's no obvious candidate to pick up the baton from Stadia Games & Entertainment when it comes to making cloud-specific games.
But Lebeau believes this is what major developers and publishers are most interested in: cloud gaming services that enable them to distribute a single version of a game across all platforms -- from smartphones and tablets to computers and TVs. Streaming services will also enable them to deliver game updates and expansions automatically, without the need for players to install patches -- a feature that could be just as appealing to consumers as cloud-only features.
"There is a lot of great innovation happening -- it's just not happening with Stadia"

Bruce Grove, Polystream
Giraud sees the viability of cloud-specific titles as a chicken and egg problem: "Some think cloud-based games are required to trigger massive adoption of streaming -- we think it might actually be the other way around. Rather than a few exclusive games with yet to be proven innovative features, we figured that the key for adoption was to enable gamers to play any game they want... Once cloud streaming tech is massively adopted, then new opportunities and probably new ways to play will emerge."
Grove adds: "Google's decisions and efforts in and around cloud gaming are not reflective of what else is happening in cloud computing today, nor should it be an indicator that cloud gaming has had its day. Quite the opposite. There is a lot of great innovation happening -- it's just not happening with Stadia."
Regardless of whether Stadia grows to become everything Google first promised, or whether Luna will turn out to be another of Amazon's failed attempts at making its mark on gaming, streaming firms are in agreement that more companies will attempt to prove that cloud gaming will be a staple of the industry's future.
"There will be more players entering the space as it is growing fast," says Tops. "New markets will open up and, similar to what happened with streaming and video on demand, internet service providers and telecom operators will start their own game streaming services with their own content."
Lebeau concludes: "The last decade has seen the cloud gaming market primarily driven by forward-thinking innovative startups. With the big players launching their own cloud gaming services, the market is reaching a maturity.
"We are at the second age of cloud gaming, and the market is in a structuring phase."
For the record, the original version of this article featured some inaccuracies about what is and isn't available via Stadia. A Google spokesperson brought these to our attention and the article has been amended accordingly.

We previously suggested little to no titles will use features such as state share or crowd play, but 20-plus titles include this functionality.

We have also expanded on the mention of having to buy full-priced games individually to now include a reference to the Stadia Pro subscription, which gives users a selection of titles within this package.