The MIX celebrates Black developers with Black Voices in Gaming Freshman Class
The inaugural list brings visibility to 14 games from Black developers releasing in 2021/22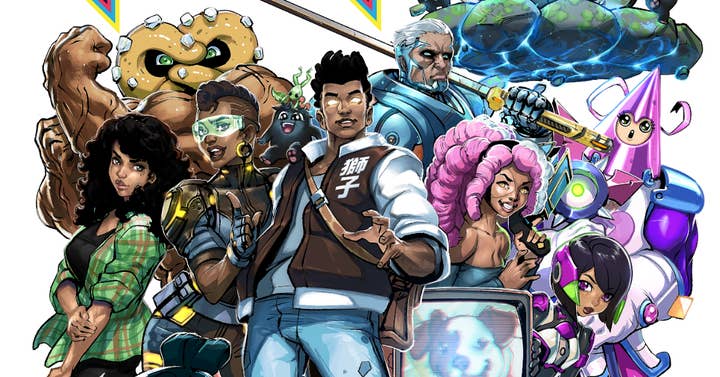 The Media Indie Exchange unveiled its Black Voices in Gaming Freshman Class, a list which aims at highlighting and celebrating the work of Black developers in the industry.
The initiative focuses on developers who have a game releasing in 2021/22, but will return every year with new entries.
The inaugural list features 14 games, including Kena: Bridge of Spirits from developer Ember Lab, Neil Jones' Aerial Knight's Never Yield (which released earlier this week), and An Airport For Aliens Currently Run by Dogs by Xalavier Nelson Jr. You can see the full list below.
Talking to Axios, Neil Jones -- who led the initiative alongside The MIX co-founder Justin Woodward -- highlighted the importance of building a community for Black developers.
"It's much like other communities, like you see women in games, they often reach out to each other because they have this deeper understanding and the same struggles that they face," he said. "My process that I've gone through with this whole game, it will be very different from, you know, a white woman from Nebraska."
Woodward, a GI 100 Game Changers alumni, added: "A lot of times we're pitted against each other. This is something that says, hey, you know, we can all exist at the same time."
The MIX released an illustration (see below) by Dan Dussault to celebrate this inaugural list.
Here's the full list of games included in the Black Voices in Gaming Freshman Class 2021/22:
Aerial Knight's Never Yield (Neil Jones)
Run Die Run Again (Retro Ninja Games)
Treachery in Beatdown City (NuChallenger)
Kindfolx (Pizza Cat Games)
Nour (Terrifying Jellyfish)
Kena (Ember Lab)
Grid Force (Playtra Games)
Onsen Master (Waking Oni Games)
Super Space Club (GrahamOfLegend)
Jay and Silent Bob: Mall Brawl (Interabang Entertainment)
Protodroid Delta (Adam Kareem)
An Airport For Aliens Currently Run by Dogs (Strange Scaffold)
She Dreams Elsewhere (Studio Zevere)
Coreupt (Coreupt Universe)