The Long Dark tops 250,000 sold in Early Access
Hinterland's Kickstarted PC survival game reaches a quarter million in under six months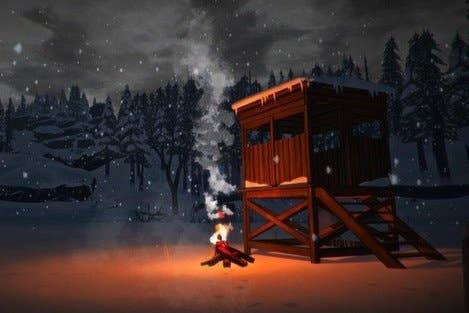 Gamers apparently enjoy the idea of being trapped in the frigid Canadian wilderness and forced to survive the brutal whims of Mother Nature. Vancouver-based Hinterland Studios today announced that the Steam Early Access version of its survival sim The Long Dark has sold more than 258,000 copies since its September release.
Hinterland debuted in September of 2013 with a Kickstarter campaign for The Long Dark. The studio had been seeking $200,000 to fund the project, and wound up raising $256,000 through the crowdfunding platform.
"Our goal with The Long Dark was to create a very different type of experience - an artistic survival game - and we were prepared for the game to be quite niche as a result," said Hinterland creative director Raph Van Lierop. "Thinking that a quarter of a million people have embraced our vision, even in this early state - something we've put forward without compromise - is extremely rewarding. And we're just getting started."
Hinterland also released some factoids underscoring the game's uncompromising difficulty. Only 24 percent of players to date have managed to survive The Long Dark's adverse conditions for 5 days. Just 1.4 percent have managed to last 50 days.
The Early Access version of The Long Dark sells for $20 and includes the game's sandbox survival mode. The developer is still working on the story mode, as well as updates to the sandbox survival mode. The Long Dark's final release date has not yet been determined.