Tesco stores offering Xbox One first come, first served
Midnight opening for those without pre-orders at over 100 stores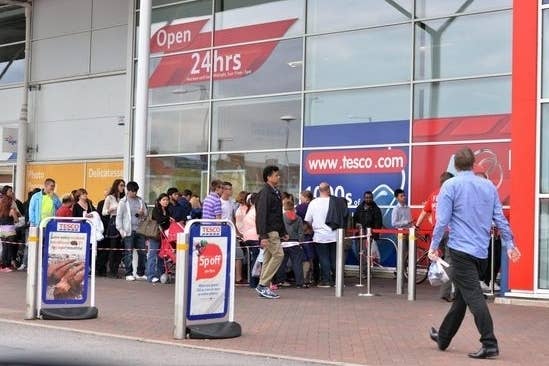 Tesco is offering consumers who missed out on an Xbox One pre-order the chance to buy a console on a first come first served basis at over 100 of its Extra stores.
"The launch of the Xbox One is a massive event for millions of gamers around the world and the console is sure to top many Christmas present lists this year," said home entertainment manager Stephen Owusu.
"The last Xbox console - the Xbox 360 - was launched eight years ago so there has been a lot of expectation and talk from gamers about this latest version. If the US launch is anything to go by these will fly off the shelves. We have worked closely with Microsoft to ensure we have a good quantity of initial stock but we will be getting more as we get nearer to Christmas."
Online retailer Amazon is currently warning consumers who pre-order today that consoles may not be delivered before Christmas, while GAME is guaranteeing consumers who order now the Xbox One Standard Edition in time for the holidays.
Tesco's Chesterfield Extra, Coventry Arena Extra, Dundee Extra, Gallions Reach Extra, Blackpool Clifton Extra, Mansfield Jubilee Extra, Redditch Extra, Cheshunt Extra, Slough Wellington Extra, and Watford Extra stores will also sport special Xbox One signage for the launch.