Take-Two losses deeper than forecast
CEO Zelnick says it was "a great, solid quarter" despite revaluation of Zynga assets and downgrading guidance, looks ahead to record expectations for coming fiscal years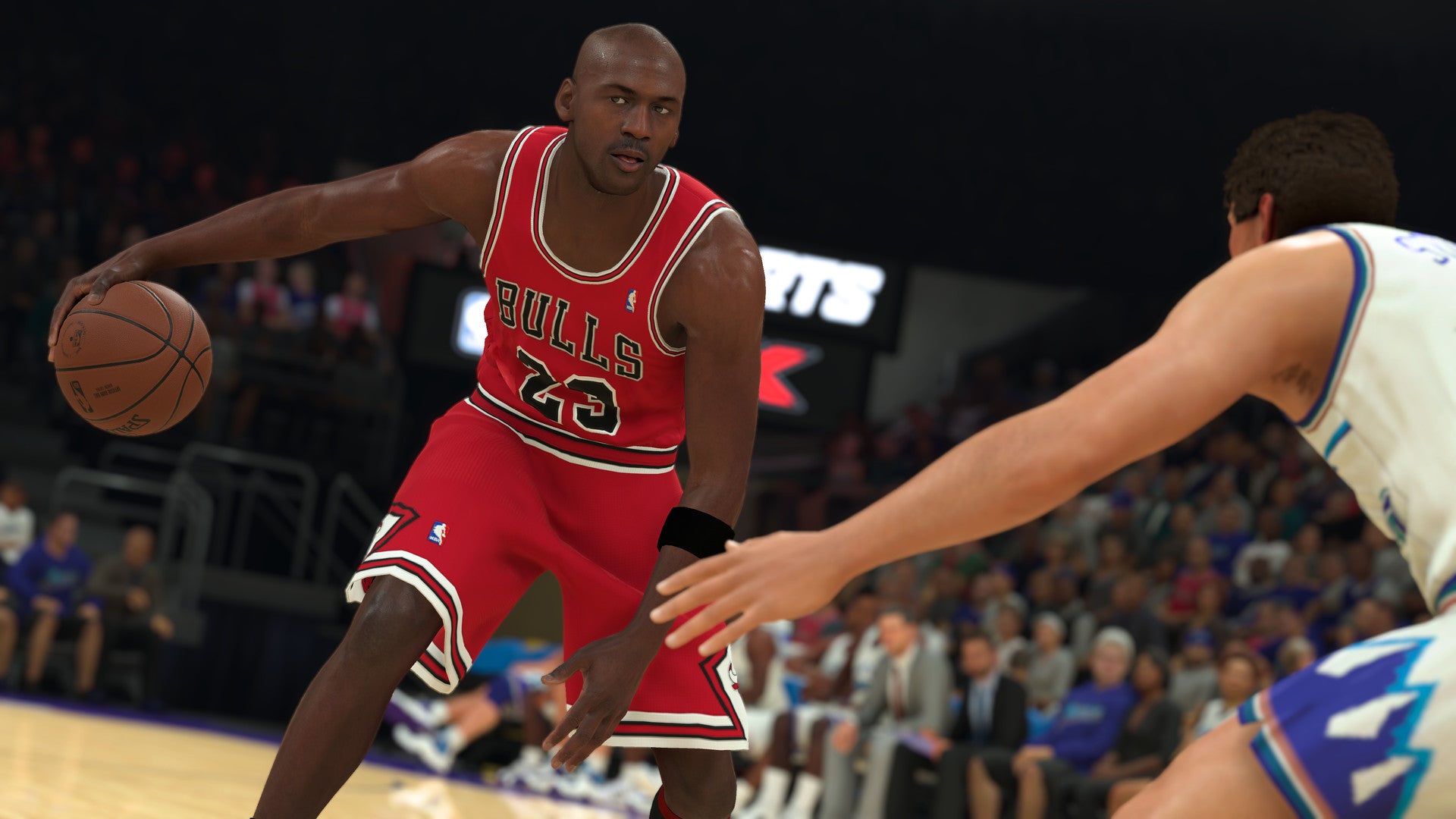 Sign up for the GI Daily here to get the biggest news straight to your inbox
Take-Two Interactive reported its earnings for the three months ended September 30 today, and much like its first quarter, the Zynga acquisition and an unfavorable economy were pointed to for significant top-line growth but a negative GAAP bottom line.
Take-Two Interactive Q2 fiscal '23 numbers
Revenue: $1.4 billion (up 62% year-over-year)
Bookings: $1.5 billion (up 53% year-over-year)
Net Loss: $257 million (compared to $10.3 million net income)
In addition to those numbers, Take-Two also downgraded its outlook for the full fiscal year ending March 31, 2023, citing shifts in the product pipeline, foreign currency exchange rates, and the impacts of the greater economy, especially on the mobile business.
Take-Two forecast
Full-year GAAP revenue forecast: $5.4 billion to $5.51 billion (previously $5.73 billion to $5.83 billion in revenue)
Full-year GAAP Net Loss: $631 million to $674 million (previously a $398 million to $438 million net loss)
Speaking with GamesIndustry.biz in advance of the earnings release, Take-Two chairman and CEO Strauss Zelnick remained upbeat about the results.
"It was a great, solid quarter," he said. "It's a somewhat disappointing outlook for the year. However, that's not surprising given the economic backdrop and our expectations for the macroeconomy. And we remain in terrific shape with 87 titles coming between fiscal '23 and fiscal '25, and expectations that we're going to generate sequential growth in those years and record results."
Zelnick pointed to the company's pre-tax profits, a strong lineup – "All of our titles are working" – and full-year guidance for strong bookings growth and operating cash flow of $650 million as good indicators of the company's current health.
"We have the best collection of owned intellectual property in the business"Strauss Zelnick
"We have the best collection of owned intellectual property in the business, and we're exposed basically equally to mobile and console," Zelnick said. "Mobile is the fastest growing part of the interactive entertainment business and interactive entertainment is the fastest growing part of the entertainment business."
That said, the $257 million net loss for the second quarter was significantly larger than Take-Two's forecasted range of $144 million to $160 million. When asked what was behind that, Take-Two executive VP of finance Hannah Sage said it was due to a revaluation of intangible assets that came over in the Zynga acquisition.
"We do have a year post-close to continue to refine those estimates," Sage said, "and one of the bigger ones with a shorter life was revalued, and so that was driving the change. It also drove the full-year GAAP guidance change."
When asked if the company believed it was now done with Zynga revaluations, Sage said there could be further adjustments to those estimates to come.
The Zynga acquisition has also shifted Take-Two's revenue mix even further to digital, with the company only seeing 6% of bookings for the quarter from physical retailers, compared to 11% a year ago.
The size of retail's contribution has dropped even in terms of absolute numbers, with bookings down 23% to $84 million for the quarter.
"75% of our net bookings on the console side are now digital delivered," Zelnick said. "I've been asked repeatedly over the years what that percentage will look like in five years, and I say 100%. You can still sell hardware at retail, you can still sell digital codes and Shark Cards at retail, but there are indeed some challenges, and to say otherwise wouldn't fully capture the situation."
However, Zelnick said retail would continue to be "a very valuable marketing tool… as long as people are showing up there."
As for specific titles, the usual suspects from the Take-Two and Zynga catalogs led revenue contributors for the quarter. The new release NBA 2K23 and its predecessor NBA 2K22 received top billing there, followed by a pack including Grand Theft Auto 5 and Online, Empires & Puzzles, Rollic's portfolio of hypercasual games, Toon Blast, Red Dead Redemption 2 and Online, Words with Friends, Merge Dragons, and Toy Blast.
NBA 2K23 sold-in nearly 5 million units since its September debut. While NBA 2K22 made it all the way to 5 million in its launch quarter last year, the publisher noted that 2K23 has had a higher average selling price than its predecessor and with significant growth in virtual currency sales as well.
NBA 2K23 has also seen 2 million daily active users so far.
In other stalwart franchise news, Grand Theft Auto 5 may finally be running out of steam. Take-Two's latest sales update is that it was sold-in more than 170 million copies worldwide. Last quarter, the company had it at "nearly" 170 million copies sold-in.
Sage said the company only updates the game's sales total in 5 million increments at this point, adding that Take-Two has always forecast an eventual decline for it and it still exceeded expectations for the previous quarter.
Red Dead Redemption 2 has also topped 46 million copies sold-in worldwide, up from 45 million last quarter.
On the Zynga side of the business, the most substantial performance data given was that Rollic has surpassed 2 billion lifetime downloads worldwide. The company also said that Zynga's in-app purchases business was "under some pressure due to current macroeconomic conditions."
"It's a fragmented business, and there's plenty of opportunity for all of us to do well"Strauss Zelnick
Beyond the earnings, we asked Zelnick about recent comments he made on the proposed Microsoft acquisition of Activision Blizzard being good for the industry if it goes through. Zelnick had said Microsoft was an ally so it would benefit Take-Two as well, so we brought up Sony's status as an ally of Take-Two's and its insistence that the deal would not be good for the industry.
"It's a fragmented business, and there's plenty of opportunity for all of us to do well," Zelnick said. "And we just acquired a big company in Zynga, so it seems a little silly for us to acquire a big company on the one hand and say that's totally fine, and on the other hand if Microsoft seeks to acquire a company in the space, that's not OK. It's still a business where very small companies can create very big results, and big companies can create big results as well.
"I think Microsoft and Sony are engaged in a console battle, and they're also involved in a subscription battle. We are not in either of those businesses."