Take-Two expects GTA Online sales to 'moderate' as it beats estimates again
Publisher anticipates international growth for NBA2K, too
Grand Theft Auto Online sales are starting to show signs of slowing down, but it's still beating Take-Two's expectations.
The firm delivered revenue of $388 million for the first quarter of the financial year, a fall of more than 7% over the $418.2 million posted during the same period the year before. Income, meanwhile, increased from $60.3 million to $71.7 million year-on-year.
Digital sales are continuing to outperform the company's expectations. 81% of its revenue ($315 million) was from the digital space, with no major releases during the first quarter (last year digital accounted for 64% of revenue).
GTA V and GTA Online continue to perform strongly almost five-years since they first launched, although the company anticipates that these products will slow down this year. GTA V has almost sold-in 100 million units, the firm says.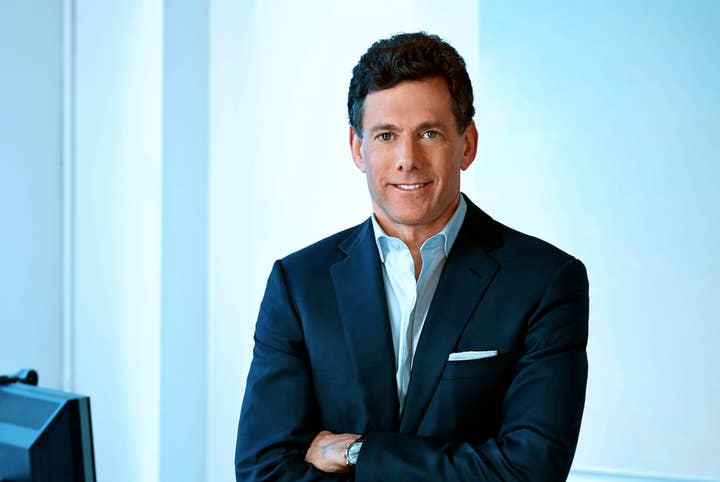 Speaking to GamesIndustry.biz, CEO Strauss Zelnick says that although he does expect GTA's performance to moderate, this isn't connected to the imminent release of Rockstar's next major product - Red Dead Redemption 2 - which arrives on October 26th.
"I don't think there's any connection between big releases, whether they are inside our company or outside, and the performance of our hits in the marketplace now," he observes. "We do expect the results of Grand Theft Auto to moderate this fiscal year.
"Grand Theft Auto Online is nearly five years old, and it had a record year last year and this quarter it did better than expectations."
He continues: "There is absolutely cross-marketing opportunities [between GTA and Red Dead] that Rockstar has pursued. And I think those are sensible. But our goal is to keep consumers engaged and to continue to bring them wonderful entertainment. And I don't think you transition from one title to another... I don't think it works that way. I think consumers who love Grand Theft Auto Online will continue to love Grand Theft Auto Online. Will some of them come to love Red Dead Redemption 2? I sure hope so. Does that mean we are looking for one-to-one transition? Not at all. That's not the expectation."
"We are not the No.1 sports game on earth yet"
The other key performer for the market is NBA2K18, which hit 10 million units this week, delivering 17% growth year-on-year. Zelnick anticipates growth to continue in the franchise, particularly overseas.
"We're not the No.1 sports game on earth yet," Zelnick states. "We are very strong in the US obviously. We have had extraordinary growth. There's plenty of development in international markets, and that's a big priority for the NBA. China alone is a massive market, and we of course have NBA2K Online in China, and we just launched NBA2K Online 2 in China in open beta today. We also have Playgrounds 2 coming for NBA.
"And of course we also have the first season of the NBA2K League, where viewership has gone up game-by-game and week-by-week. We are heading into the play-offs. There's a $300,000 prize. And then we head into the finals. We've said, our economic risk on the NBA2K League is very low and the economic upside is very large. And while we don't expect meaningful contributions financially in the near-term, the creative activity is very exciting and we think it benefits the brand overall. So there is plenty of opportunity."
The other area of significance for Take-Two over its last quarter was in mobile, with its Social Point titles Dragon City and Monster Legends performing strongly, alongside WWE Supercard and My NBA2K. Zelnick has talked before about the unpredictability of the mobile market in the past, comparing the hit ratio in mobile as being light 'catching lightning in a bottle'. Yet the mobile space is clearly performing better for Take-Two now, and Zelnick admits his "view has definitely evolved."
"I think we've shown that we can pursue the business that was our core five or six years ago, while building up our recurrent consumer spending"
"Look, we still need more lightning and we still need more bottles around here," he explains.
"The hit ratio in mobile is low and that hasn't changed. The acquisition of Social Point gives us a real foothold in the space with Dragon City and Monster Legends. We continue to have heightened expectations. Of course we have My NBA2K, which is a companion game. WWE Supercard has been downloaded 17 million times and is meaningfully up year-over-year. So there's a lot going on in the mobile space in this company, and we tend to focus more on whether something is free-to-play or not, rather than if it's mobile. Because obviously NBA2K Online in China is a big piece of business for us. It's not mobile, but it is free-to-play.
He concludes: "The good news about our company is that we have really diversified. We have massive frontline releases from Rockstar. We have massive frontline releases in both sports and action from 2K. We have a great catalogue from both. We have free-to-play social titles from Social Point. We have mobile titles from 2K. We have free-to-play title in China from 2K. Of course we now have Private Division, which is really a mid-core division. We have Kerbal Space Program within Private Division and we will have more titles to come in the future.
"I wasn't being tongue in cheek. We really need to do a lot more to diversify our business. And what I'm proud of is that I think we have diversified our offering and built-up our recurrent consumer spend, while at the same time that we continue to deliver hit core titles with Grand Theft Auto V having sold in about 100 million units, with NBA2K this season having sold in 10 million units. I think we've shown that we can pursue the business that was our core five or six years ago, while building up our recurrent consumer spending... and really transforming our company into one that is engaging consumers all around the calendar and all around the clock. "